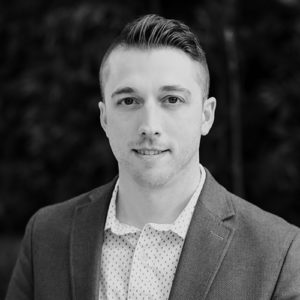 After four total years on the AAF Buffalo board, one as Vice President and two as President, my term is coming to a close and what a journey it has been! I cannot say how grateful I am for how wonderful the club members have been in supporting my time on the board in this leadership role. You all truly embraced the spirit of the club and have supported our board as we created new programming, got involved in new community initiatives, and stepped up our ADDYs game (big time).
I owe a big thank you to everyone that helped make my term as enjoyable and successful as it was. Scott Bartels, Immediate Past President, who brought this club to a level of stability that allowed me to take multiple risks over the last two years. All of the other past presidents that have been a great support system for me. To each of the members on our newly established Executive Advisory Committee, for allowing me to bring your experienced participation into critical club conversations that will shape the future of our member experiences. To the board, who made me look like an all-star President, when you have really done all of the heavy lifting. You are all rock-stars. To every member that bought a ticket for an event (especially new ones like Spotlight Series and Signature Speaker), volunteered for events (BrandHack, Buffalo Prep Day), and continue to support our fundraising initiatives (Big Tip-Off) for our scholarship programs. Your impact on the success of this club and its future is by far the most valuable and means so much.
I've thoroughly enjoyed being a part of injecting fun, purpose, and participation into AAF Buffalo's club experience. My parting request is that you all continue to live in that spirit and keep the momentum going. We have something amazing here in this "run-down" city's advertising industry and the club will continue to bring us all together to become even stronger.
Thank you again! I look forward to seeing everyone at next year's club events!