The Big Tip-Off Returns!
On August 26th, AAF Buffalo hosted its annual scholarship fundraising event, The Big Tip-Off! Local advertising and marketing professionals alike were thrilled about the return of the annual event after putting the 2020 event on hold due to COVID-19 concerns. This year, the event was held at Sky Bar, one of Buffalo's longtime favorite rooftop bars. 
Eight of Buffalo's top agencies (and a local copper manufacturer) elected an employee to serve as a "celebrity bartender" during the event, leading to a fun night of friendly competition, gimmicks, and partying under the stars. And for the first time ever, we offered digital tipping via Venmo to reduce cash handling!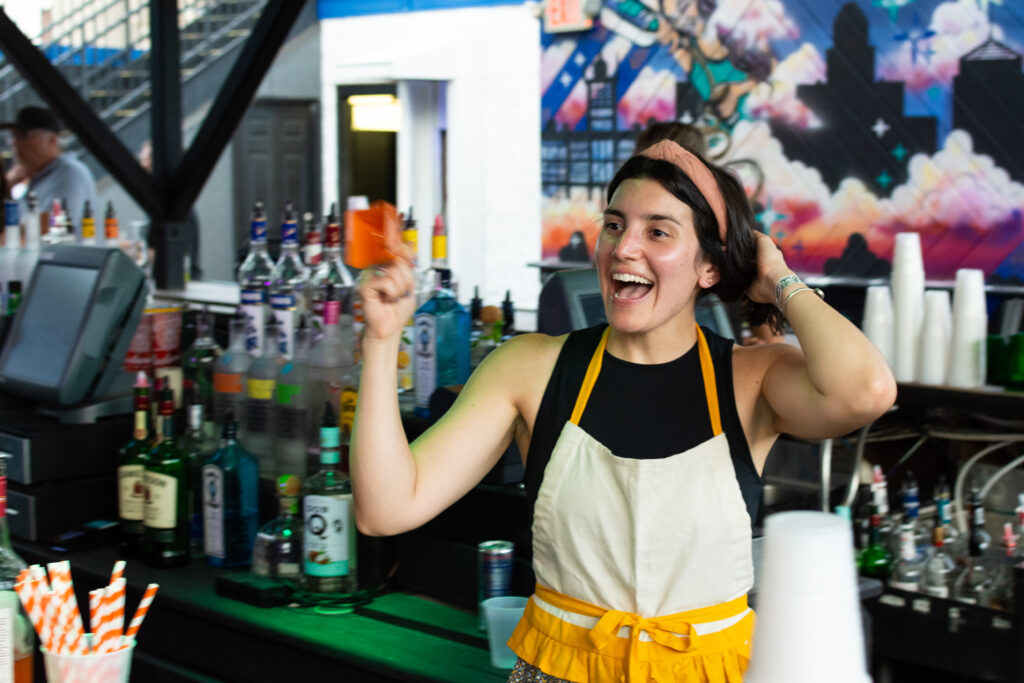 $5,500 was raised in total – breaking the annual fundraising event's all-time record! AAF Buffalo's scholarship fund supports the local advertising community by awarding local high school and college students annually. 
So, who won bragging rights for the most tips you ask?
Crowley Webb came in 1

st

Place.

FIFTEEN came in 2

nd

Place.

And Mower came in 3

rd

Place!
Aurubis Buffalo, a local copper manufacturer earned an honorable mention for coming in 4th place as the only non-agency represented! 
Shannon Polvino, Public Relations Project Manager at Aurubis Buffalo
Thank you to the participating companies for lending their bartending talent for the night. And kudos to everyone who attended, donated, or tipped from home!

Luminus

The Martin Group

Crowley Webb

19 Ideas

FIFTEEN

Mower

Mr. Smith Agency

FARM

Aurubis Buffalo