Read below to learn about three-year board member and academics guru, Brita d'Agostino.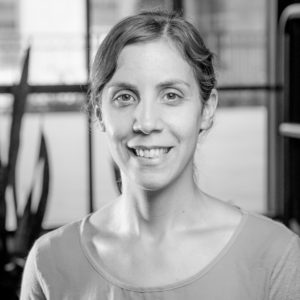 Let's hear about your day job.
Where do you work, and what does your role entail?
I work at Daemen College as an Assistant Professor of Graphic Design. My role includes teaching introductory-advanced level graphic design courses, research, and service to the college.
What do you like best about what you do?
I enjoy teaching and working with students. It's been fun to mentor a couple of Daemen students who have served on the AAF board in the Student Liaison position.
What advice do you have for emerging talent in your field?
My advice is to be both driven and adaptable. Keep learning!
What are three things you use at work every day?
Critical thinking, problem-solving, empathy.
What's your guilty pleasure?
Italian desserts.
What's the last thing you read?
How to Use Graphic Design to Sell Things, Explain Things, Make Things Look Better, Make People Laugh, Make People Cry, and (Every Once in a While) Change the World by Michael Bierut.
What's your favorite restaurant?
Romeo and Juliet's Bakery and Café. See guilty pleasure above.
Now, let's talk a little about AAF Buffalo.
Why did you join AAF Buffalo?
I joined AAF Buffalo to build my professional connections in the communications field in Western New York. I moved to Buffalo from San Francisco for my job at Daemen in 2013, so being on the board helped me connect with local industry professionals and meet new people in the area.
What role(s) do you play on the AAF Buffalo board?
I lead the Academics Committee, and my main role on the board is in education.
What has been your proudest moment in your role on the board?
As an educator, I have been most proud of my students who have served on the board as Student Liaisons: currently Angela Marini; formerly Chelsea Turton, who now works as a Designer at Luminus. They both put in a lot of hard work and dedication to their role as the club's Student Liaison, and it's been wonderful to see them rise to the occasion as valuable team members.
What's your favorite AAF Buffalo event?
My favorite AAF Buffalo event is the Portfolio Review. It's an excellent opportunity for graphic design students to have their work reviewed by local professionals, and leading the event for the past two years has also been rewarding. I also enjoy reviewing student portfolios and seeing the work coming out of other programs in the area. It's a lot of fun.
How has AAF Buffalo impacted you professionally?
It has helped me build my professional network in Western New York and make industry connections in the region.
Why would you encourage others to join AAF Buffalo?
I would encourage others to join to make professional connections and learn new things about their industry, whether they participate in a  social networking event, come see a speaker, or participate in a skill shop. In addition to making local professional connections, AAF Buffalo brings in dynamic speakers and programming from outside the region to add new and different perspectives. There's truly something for everyone.