Role/years with AAF Buffalo: Secretary starting July 2017, board member since January 2016
Occupation: Marketing Manager at NOCO

Where do you work, and what does your role entail?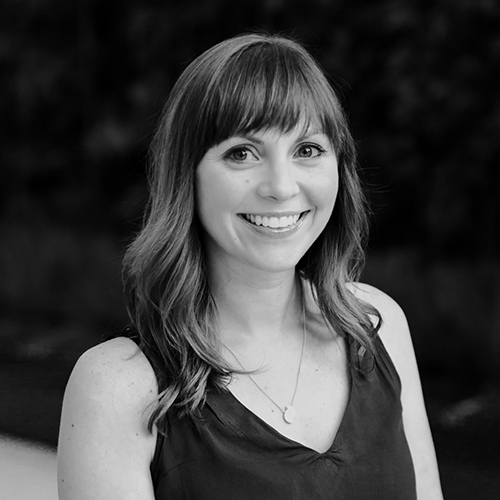 I have worked at NOCO for 4 years. I started out as a graphic designer and was recently promoted to marketing manager of the NOCO Express division. I assist in developing marketing plans and strategies for all 39 NOCO Express stores and manage a graphic designer, including assigning daily tasks and providing art direction on all projects. I also help collaborate and design larger projects including store redesigns and billboards.
What drove you to get into the advertising/marketing business? I have always had a passion for art and design and began my career as a designer in 2003. For 8 years, I worked as a free-lancer and developed all print material and websites for a furniture company. In 2010, I decided to pursue my passion and I went back to school for Communication Design at Buffalo State College. I've worked as a graphic designer and marketing specialist at two local companies and in February, I was promoted to Marketing Manager at NOCO.
What do you like best about what you do? I love being able to solve problems for my client. As a designer, I attempt to put multiple elements together, and turn it into a story or a statement to attract the viewer. There are many ways to achieve it since everyone has a different style but when you are finished, your work is a reflection of you as well. It's an amazing feeling to hand a project over to a client and to see them so excited about the result.
What do you find challenging in our industry? Pleasing the client even when you feel it might not be the best option is a difficult part of being a designer. We can fight for what we believe will work best and explain why but in the end, it is the client's decision and we have to be okay with that. Some designers have the freedom to pick and choose what projects they want to work on but in the corporate environment we are at the mercy of our clients and managers and it is important to be respectful of their requests.
What advice do you have for emerging talent in your field? Always be willing to learn and enhance your skillset. I am fortunate enough to work for a company that really cares about their employees' development and I've had many opportunities to attend workshops, conferences, leadership classes, etc. If you desire to move up in your career, not only will having these new and different skills boost your skillset but your drive and willingness to learn will put you at the top of the list for promotions within the company.
What was your first job? Sandwich Artist at Subway when I was 16. I somehow managed to incorporate art in to all of my jobs!
What's the last thing you read? The Handmaid's Tale. I actually listened to it while in the car and traveling. The Hulu series was great too!
What's your favorite hidden gem in WNY? I used to love sitting at the top of the toboggan shoots at Chestnut Ridge at night to look at the city lights and the stars. Since I live in the Northtowns now, I don't get to do much of that anymore.
Let's talk a little about AAF Buffalo.
Why did you join AAF Buffalo? I first learned about AAF Buffalo (known as Ad Club back then) as a student at Buff State. The events and portfolio review really helped me to connect with others and learn more about the careers in advertising. After graduating, I was excited to become part of the club that helped me through school and to give back to others as well. I also joined to continue to learn more about the advertising community, network, and enhance my resume.
What role(s) do you play on the AAF Buffalo board? I have been on the board since January 2016 and recently took on the role of Secretary in July 2017. I am on the programming committee and have helped plan a few events as well as design artwork.
What has been your proudest moment in your role on the board? Receiving the AAF Achievement Awards and Club of the Year in New Orleans. I'm proud to be a part of a club that works so hard and then to see how that work has paid off was pretty awesome.
What's your favorite AAF Buffalo event? The Big Tip-Off – you really get to know many of the players at the local agencies and have the opportunity to network with others as well. It is a time to have fun with your coworkers and friends outside of the workplace, but also to give to a scholarship fund that supports local students in programs related to our industry.
What do you enjoy most about AAF Buffalo? The people – we know how to have a good time but also how to work hard when it matters most. I will definitely continue the friendships I've made long after I leave the board.
How has AAF Buffalo impacted you professionally? I've had the chance to wear a few different hats outside of my job title. I have planned events, coordinated with speakers, and even had a chance to speak on a panel. It has allowed me to step out of my comfort zone and do things that I might not have had the chance to do in my current position.  
Why would you encourage others to join AAF Buffalo? It's a great way to network and learn more about your field. We bring in speakers from all different careers in the advertising industry and also have a few workshops throughout the year where you can learn new skills. And then of course there are the ADDY's where you can enter your work and hopefully win some awards to add to your resume!
Save
Save