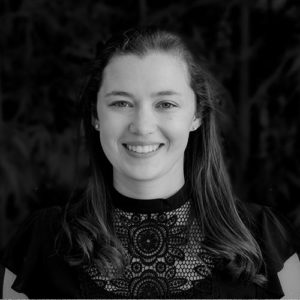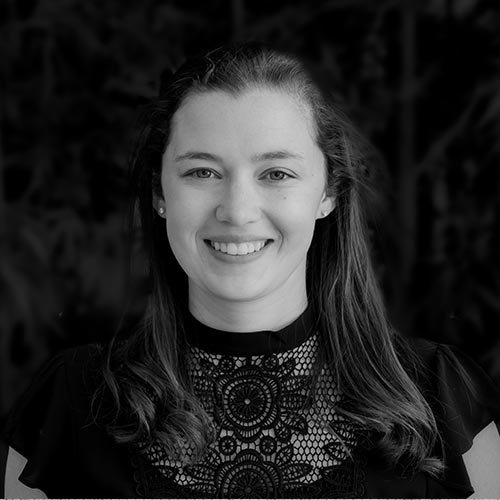 Name: Caitlin Higman
Role/years with AAF Buffalo: 2018/2019 ADDY Co-Chair/Board Member since May 2018
Occupation: Brand Manager- The Martin Group
Let's hear about your day job.
What do you like best about what you do?
I love the feeling that you get when you see the tv commercial you helped produce come on tv or when you drive down the 33 and see the billboards you helped coordinate. There's nothing like the feeling you get knowing that your work is impacting your community.
Tell us about organizations/charities you're passionate about.
There are truly so many organizations and charities it is difficult to pick a favorite, however, two that stand out in my mind are Ronald McDonald House Charities and Be The Match- The National Bone Marrow Donor Program.
In 2011, one of my best friends, a hodgkins lymphoma survivor, was diagnosed with cancer for a second time, but this time with AML Leukemia. She required a bone marrow transplant which she received in Boston, hundreds of miles away from our home town. She was away for about three months during which time her family was able to stay at the local Ronald McDonald House to be close to her. This inspired my first internship in marketing at my local Ronald McDonald House, where families of patients in local hospitals can stay completely free of charge for as long as they have the need. There I met multiple families who shared stories of hope that would not be possible without the housing provided by Ronald McDonald House!
Be The Match is the national bone marrow donor program and registry. Similarly to Ronald McDonald House, I was inspired my best friend's diagnosis to seek out the registry as a way to potentially help another family who was searching for a match for their family member. Fortunately for my best friend, her sister was a perfect match and they did not have to wait for a registry match, but not everyone is that fortunate. My decision to join the registry was affirmed on the fifth anniversary of my friends' transplant when my brother, who had been on the registry for over ten years, was matched with a complete stranger. One year later, he become a donor and the recipient of his bone marrow is alive today because of his donation. I feel that simply providing one swab from your month is a small price to pay for potentially saving someone's life. I strongly encourage anyone and everyone to consider joining the registry!
What are three things you use at work every day?
Post-it notes, highlighters and a planner! When managing any kind of project, I feel like these things are essential!
When you're not working, how do you spend your free time (hobbies, side projects, etc.)?
Most of my free time goes to testing out new recipes-I'm a huge baker! I love making everything from chocolate and ice cream, but my real passion is decorating. My first job in high school was making wedding cakes which was when I fell in love with baking. From there, i explored ice cream and chocolate as well as cookies and other pastries. If I won the lottery, I would absolutely open my own bakery!
What's one thing not many people know about you?
Growing up I always wanted to be an elementary school teacher! I would have never imagined that I would be in marketing and advertising today.
What's your guilty pleasure?
Reality TV- mostly Bravo shows!
What's your favorite app or social media outlet? Why?
Pinterest! I get so many ideas for how to organize, cook , bake, etc. I've discovered so many life hacks from Pinterest- I could spend hours on there!
Describe yourself in one word.
Organized
What's your favorite restaurant?
Edibles- In Rochester
Duff's or Anchor Bar?
Surprisingly- neither! I love Buffalo and all of it's traditions but chicken wings is one thing I can not get behind. Sorry, wing fans!
Now, let's talk a little about AAF Buffalo.
Why did you join AAF Buffalo?
After attending last year's ADDYs, I was interested in helping to plan the event. It just so happened that our agency board representative was about to relocate across the country leaving a board position open on the eve of The Martin Group beginning to plan the 2018-2019 ADDY Awards. I stepped in to plan the ADDYs and fill that empty board position.
What role(s) do you play on the AAF Buffalo board?
Currently, I'm responsible for co-hosting the 2018-2019 American Advertising Awards aka the ADDYs!
What's your favorite AAF Buffalo event?
The Addys- of course!
What do you enjoy most about AAF Buffalo?
I enjoy meeting other young professionals in the field and hearing about their experiences and perspectives. It's interesting to hear how different each person's experience can be when we all work in the same industry in the same city.
How has AAF Buffalo impacted you professionally?
AAF Buffalo has forced me to get outside my comfort zone and network with more professionals in our industry. As a fairly recent college grad, networking is not my strong-suit, but AAF Buffalo events allow me more opportunities to network in more casual settings.
Why would you encourage others to join AAF Buffalo?
AAF provides a wonderful opportunity to young professionals in the advertising and marketing industries to connect socially and professionally. It's not a huge time commitment as member but the reward is great!