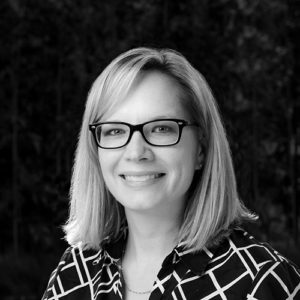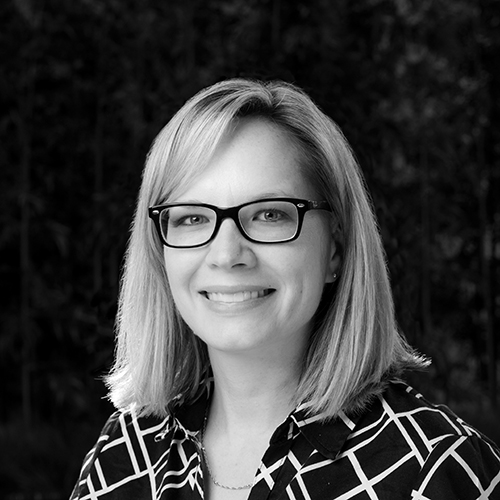 Name:  Katie Hazel     
Role/years with AAF Buffalo: First year
Occupation: Associate Creative Director         
Twitter handle:
Instagram handle: katiehazel
Let's hear about your day job.
What drove you to get into the advertising/marketing biz? 
I love coming up with ad concepts and using design to bring ideas to life.
 What do you like best about what you do?
Concepting a multi-channel campaign
 What trends or insights are you finding in your field/market? 
Integrated campaigns are so important because audiences are accessing media from so many new places.
What do you find challenging in our industry? 
Making an impact in less time is increasingly more important. With the use of :06 and :15 online TV spots you really have to get to your point quickly.
 Tell us about organizations/charities you're passionate about. 
Our family has supported Roswell Park and the Ride for Roswell for 13 years.
 What are three things you use at work every day? 
My brain, computer, pen and paper
 What was your first job? 
I worked in pre-press at a small printer
 When you're not working, how do you spend your free time (hobbies, side projects, etc.)?
Hanging out with my husband and two daughters
What's one thing not many people know about you? 
I love watching football
 What's your guilty pleasure? 
The Howard Stern show
 What's your favorite app or social media outlet? Why? 
Instagram. Love seeing what people are doing through photos.
 Describe yourself in one word. 
Reliable
 What's the last thing you read? 
Dr. Seuss to my daughter
 What's your favorite restaurant? 
Saigon Bangkok
 What's your favorite hidden gem in WNY? 
De-Dee's Dairy
 Duff's or Anchor Bar? 
Anchor Bar 
Now, let's talk a little about AAF Buffalo.
Why did you join AAF Buffalo? 
To make an impact on local ad events
 What role(s) do you play on the AAF Buffalo board? 
I am on the communications, education and sponsorship committees
 What's your favorite AAF Buffalo event? 
The Addys
 What do you enjoy most about AAF Buffalo? 
Helping shape events that people enjoy and gain from
 How has AAF Buffalo impacted you professionally? 
Meeting new people in the advertising and marketing community is great.
What differentiates AAF Buffalo from other groups? 
Everyone is trying to make our industry better and we work together to put on great events to help highlight work, successes and make everyone better.
 What's one pro tip you can share with our membership that will make their lives better or easier? 
Soak up the advice, insights and experiences from others so you can benefit in your own career.
Why would you encourage others to join AAF Buffalo? 
There's a lot of insights and experiences that can be gained from everyone you're surrounded by and at the events that are held.