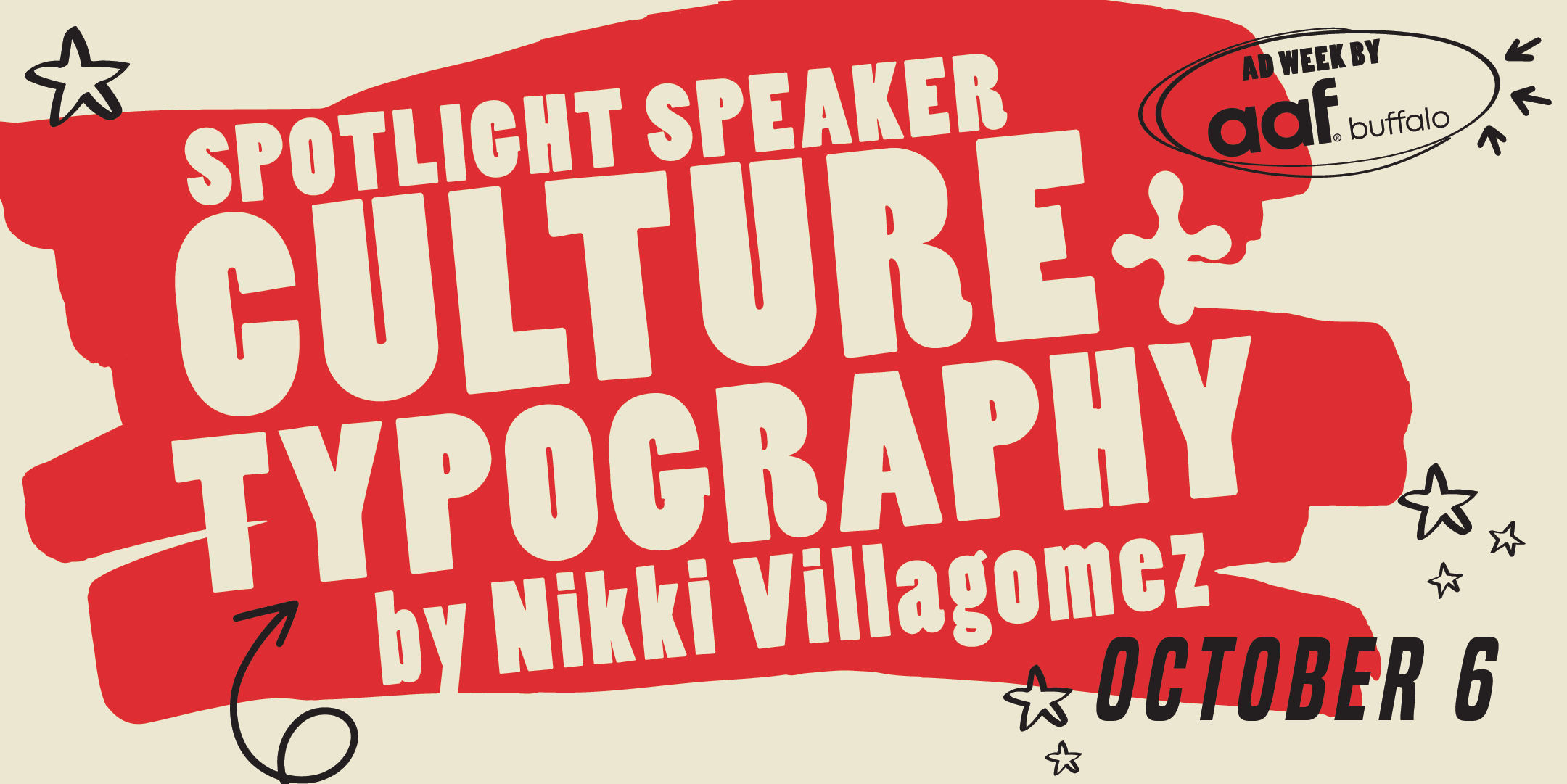 Join us as Nikki Villagomez discusses the effects of culture on design in urban environments.
We all love Buffalo! It's the city of good neighbors. There's historic architecture, chicken wings, the Goo Goo Dolls and Josh Allen… but have you ever wondered why the elements of our city that we interact with every day look the way that they do?
How has our culture effected the typography of the city and how have your typographic choices effected our culture?
Nikki Villagomez will explore buffalo specific examples of font selection, color usage, and other design choices inspired by the visual language of our cultural surroundings.
Send your best buffalo typography to Nikki for evaluation and potential inclusion in her presentation: nikkivillagomez@gmail.com or Tiwtter https://twitter.com/nikki_vz