GET READY FOR BUFFALO'S CREATIVE "HACK-A-THON"
For the advertising community! Join in with pros and students from the advertising and design community to build a branded campaign from scratch in 6 hours for a local non-profit.
TIME IS TICKING!
Can you work as a team with complete strangers and combine your talents to dream up the most creative campaign?
HOW IT WORKS:
Six professionals will captain six teams of 3-5 students having an even disbursement of talent types (graphic, digital, copy, etc.). The teams will be presented with a creative brief for a local non-profit to create a branded campaign for (Logo, Tagline, & 1 Marketing Piece).
Teams have 5 hours to put together their branded campaign. At the end of the event teams will present their campaigns to the judges, non-profit representative, and participants.
The winning team's campaign may be selected by the non-profit in coordination with the judges to be used publicly if they choose!
See the results of BrandHack 2017.
When: January 27, 2018 10am-4pm (lunch provided)
Where: UB Center for the Arts, Room 144
Non-Profit Organization:

The Foundry

The Foundry works with entrepreneurs throughout the city, offering business incubation through affordable rental space, mentoring, business classes and workshops, and connections to local support services. They accept budding entrepreneurs from throughout the city, but they specialize in working with low-income, minority, women-owned and neighborhood-based businesses. In addition to entrepreneurship, working with youth to explore various career paths and giving them hands-on skillsets is a priority of The Foundry. They facilitate youth opportunities through STEAM exploration, job training partnerships, part time employment at the Foundry, career exploration, and youth entrepreneurship programs.
Judges: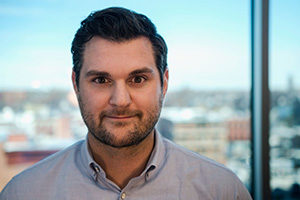 Frank Conjerti – Creative Director @ Quinlan
With over 13 years of industry experience, Frank has managed creative strategy, design and user experience across web, video and other digital applications for a large variety of local and national brands. In his current leadership role, he's responsible for developing concepts, overseeing creative workflow and managing a multi-disciplined creative team of designers, writers and video producers. He also wrote, produced and starred in an original video series titled "Casual Fridays." Prior to Quinlan, Frank worked for a local video production company and as a freelance designer. He's also been a member of the AAF Buffalo board, where he served as secretary, sat on multiple panels and participated in a variety of professional events.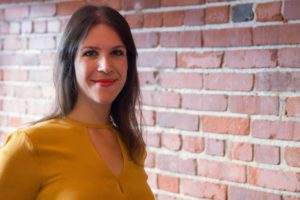 Amber Rampino – Creative Director @ 19 Ideas
Amber is a design pro and marketing veteran with a unique background that artfully marries design with strategy. She has been building brands for over 10 years, and her award-winning portfolio includes work as part of full-service agencies and as an independent entrepreneur, across global brands to San Francisco-based startups to local Western New York businesses. Dedicated to work outside of work. Amber is currently working with the Buffalo International Film Festival board, and has created their latest brand. Amber was previously involved with the Ad Club of Buffalo, serving as the club vice president and co-chair for the 2010 WNY Addy Awards.
Team Captains: TBA