* Please note that this event is NOT part of the Spotlight Speaker Series and is a new premium speaker event for 2019 *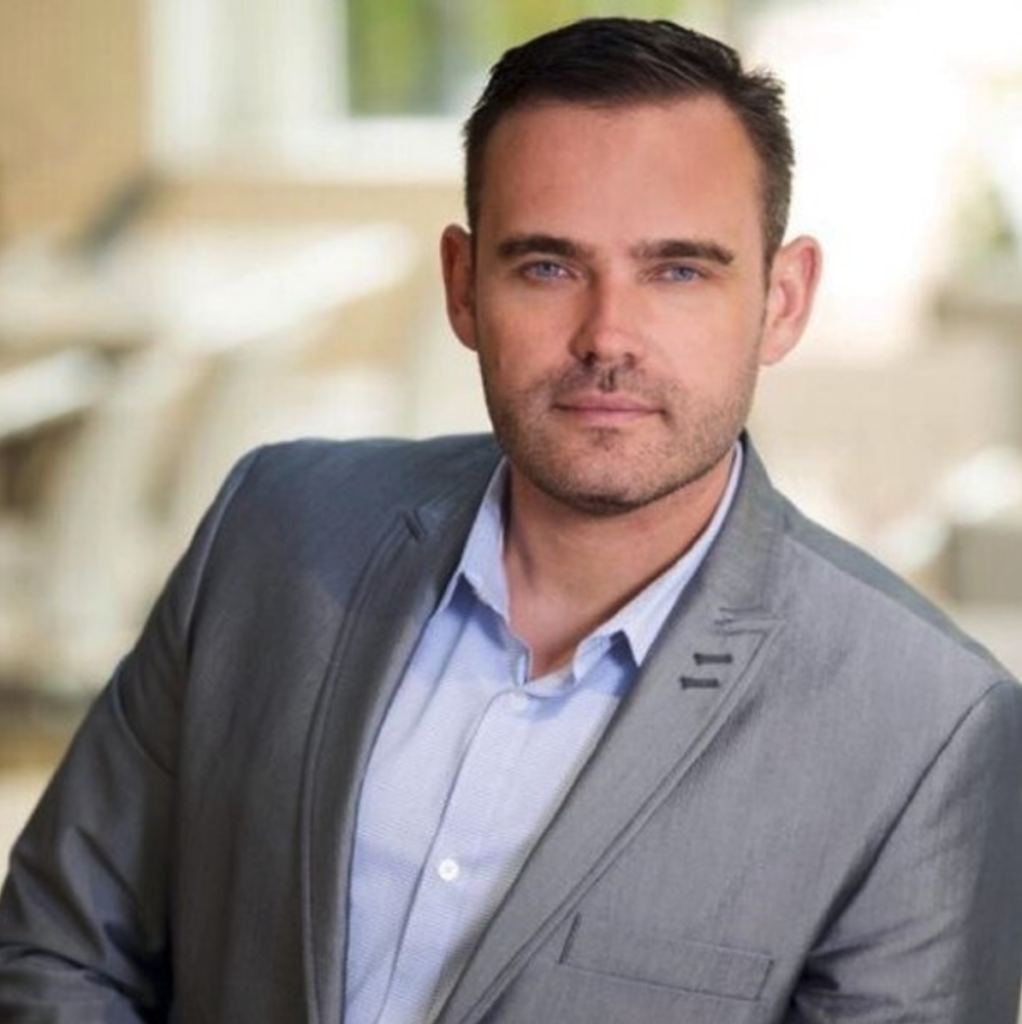 Signature Speaker Talk | May 7 | 6:00PM – The Why, How & ROI of Brand Storytelling
For the first time ever, Emmy, Cannes Lions, and James Beard Award Winning Producer, Brand Storyteller, and Speaker David Beebe, who created and led the Disney/ABC Television Digital Studio and Marriott Content Studio, will take you through the journey of transforming a global brand from a traditional advertiser into a consumer-centric storytelling powerhouse. The story of the Why, How, and ROI of launching the Marriott Content Studio has never been shared with a live audience before and you'll leave with practical insights on how brands and agencies of any size can do the same. Beebe will share his insights, lessons, and learnings from launching the content studio, how brands and agencies can scale content themselves, content studio business models, how to transform marketing from cost center to a revenue center, how every brand can start to think and act like a media company, and why brands must stop interrupting what consumers are interested in become what they're interested in. You'll also hear stories and insights from the early days of branded content at the Disney/ABC Television Group, including the networks first ever branded webisodes, followed by an audience Q&A and discussion.
Workshop | May 8 | 8:30am-12pm @ dPost – The Business of Internal Content Studios for Agencies, Brands, and Publishers
Every week, a new "Content Studio" is launched by an agency, brand, production company, celebrity, media company, publisher, and the list goes on…but what does it really mean?
Join us for an interactive discussion and workshop about the Why, How, and ROI of Content Studios led by David Beebe — an Emmy, Cannes Lion, and James Bears Award Winning producer, marketer, and brand storyteller — who has launched and led industry first branded content studios for Disney/ABC Television Group, Vin di Bona Productions, Marriott International, and has advised and designed studios for major agencies and brands including PwC, Air New Zealand, Southwest Airlines, Walmart, and more.
Beebe will break down the following:
State of Branded Content Studios
Content Studio Types
Content Studio Business Models
Defining Your Content Studios "Why"
Content Studio Formats
Monetization + IP Ownership
Transforming marketing from a cost center to a revenue center with premium content studios
Content Studio Legal Considerations
Talent + Who to Hire
Content Workflows
Defining the ROI of a Content Studio
Executive Buy in and Support
The Story Behind the Marriott Content Studio
Mistakes, Misfires, and Learnings
Plus an interactive content studio workshop to design a content studio and original content from beginning to end.
You'll leave with real-world knowledge – from a real-world practitioner – that you can take back and use as a business case to launch a content studio or take yours to the next level.
Workshop Location:
dPost Studio C – JR Barrington Building
686 Main Street
Buffalo, NY 14202
Enter from Main Street
Parking:
Main Street meter parking or Pay2Park lot located next to building
About David Beebe
David Beebe is an Emmy, Cannes Lions, and James Beard Award winning Producer, Brand Storyteller, and Keynote Speaker about the changing media landscape, how brands can transform marketing from a cost center to a revenue center with premium branded content, and why brands needs to stop interrupting what consumers are interested in and become what they are interested in by thinking and acting like a media company.
Declared by AdWeek as a "Branded Content Master Who Makes it OK to Love Marketing," and named by Ad Age as a Top 40 "forward thinker, risk-taker, and rainmaker in marketing," Beebe was the first ever VP, Global Creative and Content Marketing at Marriott Intl., where he founded the Marriott Content Studio, Real Time Brand Command Center, Marriott Traveler and led a global team responsible for consumer facing creative, content marketing, and brand storytelling for Marriott International's portfolio of 30 brands.
Beebe honed his storytelling skills in the entertainment industry, where he most notably founded the Disney/ABC Television Group Digital Studio and led a team of creatives responsible for producing branded content, original series, and live digital programming for Grey's Anatomy, Desperate Housewives, Ugly Betty, LOST, Scrubs, The Emmy's, Oscar's and other shows. Beebe has produced content for Showtime, DIRECTV and partnered with America's Funniest Home Videos creator Vin Di Bona to produce "Ultimate Proposal," "Ultimate Surprises," and "Stunt Nation" for Yahoo.com and was the EP and co-creator of "I'll Have What Phil's Having" a food and travel show on PBS hosted by Phil Rosenthal, creator of Everybody Loves Raymond.
A military veteran, Beebe started his career in the US Coast Guard, serving as a Communications Specialist.