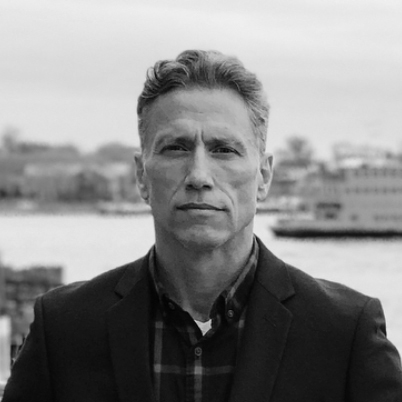 Rob Baiocco
Tuesday, November 12
No other business I'd rather be in
A life-long love affair with advertising, from Buffalo to NYC
Finance, insurance, tech, all noble professions, but they aren't advertising. In advertising, the people are more witty, the banter more colorful, the days more varied. And every one of those days we get to dream up ideas, funny, emotional, clever, beautiful ideas. Ideas that can infiltrate pop culture and change the way a mass amount of people think. Try that with accounting.
So, come stick it to the haters and ad blockers, and celebrate the industry we've all chosen as our life's calling with an adman who's been doing it for 33 years, and still loves every friggin' minute of it. See a bunch of work, some you'll like, some not so much. Hear a bunch of opinions, some you'll like, some not so much. And perhaps gain an insight or two about our weird, wonderful profession.
After all, in what other business can you get a client to pay $500k to film a teenager gloriously vomiting into a garbage can, all to the theme from Chariots of Fire? Real estate? I think not.
Bio
Rob is the Co-Founder and Chief Creative Officer of The BAM Connection, a branding, advertising and content creation agency in the digital hotbed of Dumbo Brooklyn. The agency's philosophy is "Simplicity Liberates Creativity." As CCO, Rob oversees the creative vision for all work across a wide variety of categories including spirits, healthcare, tech, tools, medical marijuana and social responsibility. Some of BAM's clients include: [yellow tail] Wine, for which BAM created the 2019 Super Bowl Commercial, Redemption Whiskey and their "Spirit Perseveres" campaign, TheraTears Eye Drops, and Keystone Canna Remedies, where the agency has been out front in the new world of cannabis marketing.
Website: thebam.com  |  TW: @thebamconnect |  IG: @thebamconnection