"Art School Confessional"
Every artist starts from the same place: really bad. Follow Danielle Evans down the breadcrumb trail to pre- and post- art school mishaps, flops, and failures in Art School Confessional. Starting from the bottom, relive horse posters and bad clients before coming out clean on the other side, learn the beginnings of food type, and discover what encouragements from the not-so-distant past can inform our creative futures. A journey of self-discovery down a raw meat trail.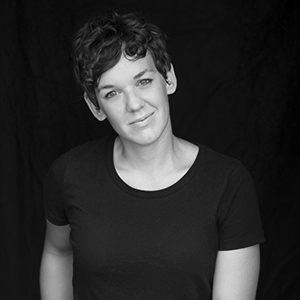 About the Speaker
Danielle Evans is a visual punner and lettering artist from Columbus, Ohio. In 2013, she combined lettering, photography and dad jokes to start food typography and continues to blaze the niche's breadcrumb trails. Her work is a clever marriage of design and artful arrangement– approachable, tongue-in-cheeky, and hailed internationally as a visual feast.
Danielle's work has grown beyond edible goods to plants, wearables, and everyday objects; she embraces the strangest visual challenges with optimism, and has probably oiled more lobsters than you. Her clients include Target, Disney, American Greetings, McDonald's, John Frieda, Aria, TAZO, FYI for SXSW, Lays, Parade, Condé Nast, Tesco, Bath & Body Works, Cadillac, Purina, theGuardian, FOUR, DiGiornio's, The Washington Post, Seattle Times, LDS , and Kellogg.