Nightmare Marketing: How to Create Great Content for "Boring," Complex and Undifferentiated Products
Meet Jonathan Kranz at the gates of hell! Or, at least join him to discuss the most hellish marketing challenges—i.e., "boring" products and services, complex products that are difficult to explain (let alone sell), and products that, frankly, aren't that different from the competition.
Through real-life examples complemented by practical and tested tips, Jonathan will show you how to not only overcome these marketing nightmares, but knock those tough jobs out of the park.
Learn how to market products in these all-too-recognizable categories:
Utterly boring or unsexy. This is all too common in B2B marketing, and can apply to some B2C marketing as well (e.g., insurance).
Extraordinarily complex. Subjects that are hard to condense into an elevator pitch. Think, multifaceted professional services or applications for enterprises.
Lacking differentiation. As Jonathan explains it, this is "something that you know, deep in your heart, is not that different from the competition." Sometimes, your product just isn't that different from others already out there.
Networking happy hour: 5:30- 6 p.m. | Presentation begins at 6 p.m.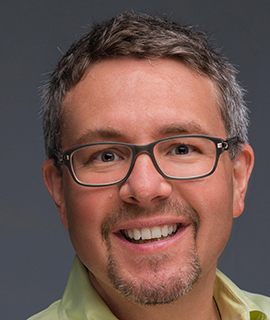 About Jonathan Kranz
Jonathan Kranz is the author of Writing Copy for Dummies and a copywriting veteran. After completing his MFA in Creative Writing in 1995, he leap-frogged agency life and jumped into freelancing with both feet. Since then, Jonathan has written a huge stack of content, advertising, direct marketing, and public relations materials for consumer and B2B clients in financial services, banking, insurance, high-tech, healthcare, education, and other industries. Jonathan has conducted workshops for companies such as Hattaway Communications, Kaplan, Schlumberger, Symantec and Xerox, and for professional development events led by groups such as the Content Marketing Institute and MarketingProfs.