"Branding Isn't Like Molding Fog. Anymore."
Patrick Hanlon is the Charles Darwin of branding. His finches are human beings who gather in crowds. Conventional "Branding" has been broken, disrupted and evolved. By unveiling the construct of brands as belief systems that attract others who share your beliefs, Hanlon uncovered what Harvard sociologist E.O. Wilson describes as the "natural selection for social interaction." The pattern of social interactions, outlined in Hanlon's books "Primal Branding" (2006) and "The Social Code" (2015) defines how to create deep belief and active advocacy for people, places and things.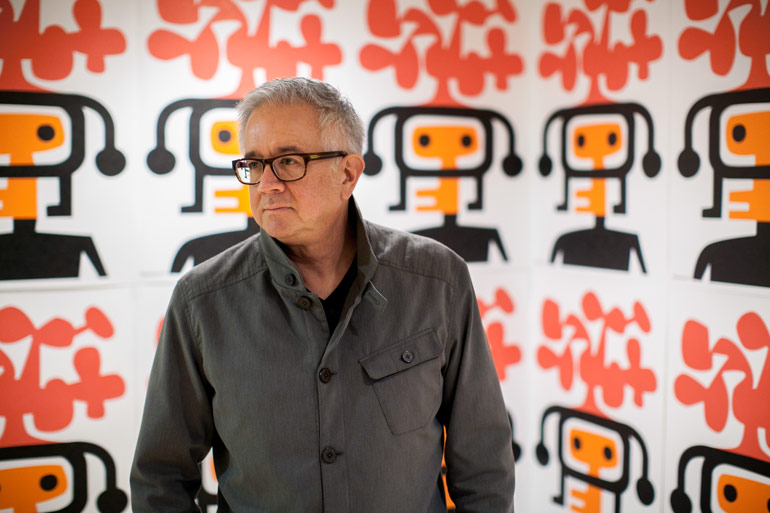 Recognized as the world's leading brand evolutionary, Hanlon is CEO and founder of THINKTOPIA®, a global brand and strategic innovation practice for Fortune 100 clients that have included American Express, Levis, Bill and Melinda Gates Foundation, PricewaterhouseCoopers, Kraft Foods, Johnson & Johnson, Yum! Foods, Wrigley, PayPal, Gap, the United Nations and others. His book Primal Branding: Create Zealots For Your Brand, Your Company And Your Future was published by Simon & Schuster/Free Press, is listed as one of the Top 10 books in marketing and branding and taught at progressive colleges and universities around the world. Primal Branding is the seminal book on the evolving role of brands as belief systems—and in 2006 anticipated creating social communities around brands, whether products and services, personality brands, political or civic movements, or actual civic communities.
Patrick's presentation will teach you his unconventional view that brands are belief systems in which people not only buy you, they buy into you. Learn the unifying construct that delivers across digital, social and traditional experiences.