"Work Hard. Get Lucky."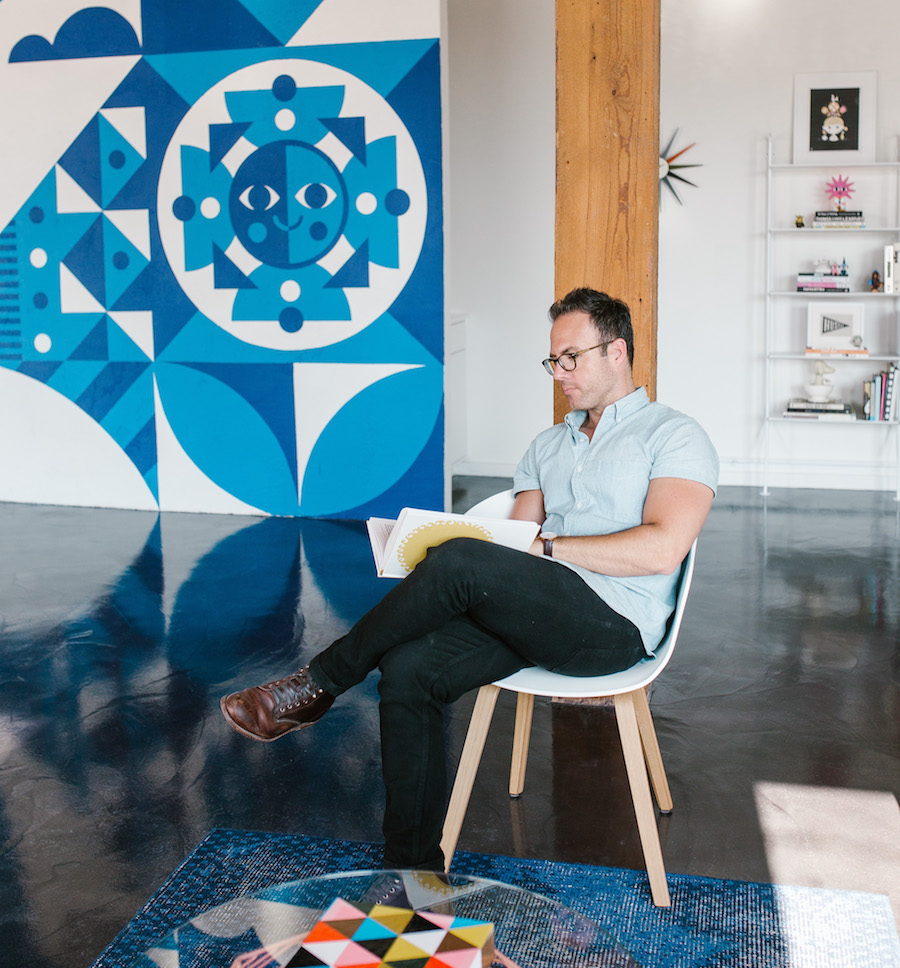 Learn how to bring a message to life through branding, packaging, and illustrative-based design. Carpenter will introduce you to the process behind his work and will take you behind the scenes of his most famous projects. Discover how hard work and luck align in the design field in this presentation by Tad Carpenter.
Tad Carpenter is a Missouri-based designer, illustrator, author, and teacher, known for his vibrant and playful designs. He co-runs the design studio Carpenter Collective with his wife, Jessica. The studio handles everything from branding to strategy and design for its clients, which include Target, Coca-Cola, Macy's, Old Navy, Conan O'Brien, Adobe, and MTV, among many others. You may recognize his colorful and whimsical poster work for John Mayer, Bob Dylan, Radiohead, Paul McCartney, and Dave Matthews Band, to name a few. Carpenter's work has appeared in numerous publications, and he's written and illustrated over a dozen children's books. He currently teaches graphic design at the University of Kansas.