Design for Sports
As much as these people would argue, sports matter – and so do their brands. Sports fans are the most passionate brand loyalists on earth. Every day, millions of people around the globe show their love for sports as they devote countless hours and billions of dollars to this very visible aspect of contemporary culture. Sports enthusiasts are tribal in nature. Logos and uniform designs often connect generations of fans who follow their favorite teams and athletes with dedication and intensity.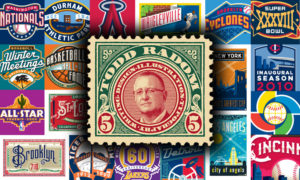 Todd Radom has been creating some the most visible brands in American professional sports for more than 20 years (think, official logos for the NFL, NBA, and MLB). Hear what it takes to design for sports, and hear why it's like no other design niche anywhere. Todd will talk about the process of creating a Super Bowl logo, and will go in-depth on the origins and evolution of some of the most time-honored brands from across the sports landscape.
Networking happy hour: 5:30- 6 p.m. | Presentation begins at 6 p.m.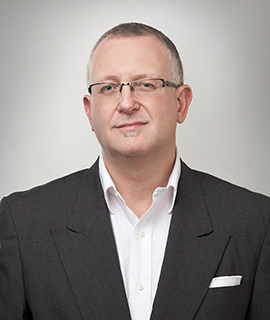 About Todd
Todd Radom is among the leading designers in the professional sports industry, his two decades of work with the NFL, NBA, and Major League Baseball have resulted in some of the most familiar icons of our popular culture. He is regarded as an expert on graphic design for professional sports, the aesthetics of baseball, and the dynamics of brand loyalty between consumers and professional sports franchises. Todd's work includes the official logos for Super Bowl XXXVIII and the 2009 NBA All Star Game, as well as the graphic identity for Major League Baseball's Washington Nationals, Los Angeles Angels, and many other pro franchises.
THIS EVENT IS SOLD OUT. Unfortunately we will not be able to sell tickets at the door.