Josh Gumulak Steps up to the Presidency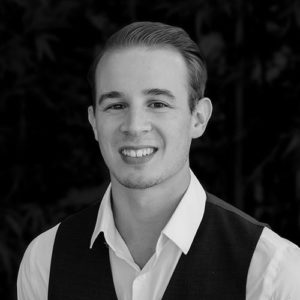 After two years on AAF Buffalo's Board of Directors, including one as Treasurer and the other as Programming Chair, I'm beyond excited to step into a new role and lead our organization as President! 
Overall, our chapter is in one of the best positions we have ever been, both operationally and fiscally. My goal, through the efforts of the many talented members of our Board of Directors and countless others involved, will be to continue to expand on the strong programming and education initiatives we have already established.
I also plan to find unique opportunities to enhance membership value, for both our individual and corporate members, as it's never been more important to us that we create valuable experiences for each and every one of you. 
We wouldn't be where we are today without the ongoing support from the ad and marketing community in our city. You will continue to be the driving force behind challenging us for the better, encouraging us to test new initiatives, and never backing down from an ADDYs-sized risk. And for that, I thank you. 
I'd also like to thank outgoing President, Tim Bouchard, for all that he's done for us during his two-year term. From cementing our Spotlight Speaker Series to massively expanding our student initiatives, we are the nationally recognized chapter we are today due to his efforts, coupled with those of past boards. 
To our Executive Advisory Committee and other past board leadership beyond Tim, thank you for being available to bounce ideas off and share thoughts on how we can continue to find ways to improve. I look forward to continued relationships with all of you. 
Lastly, to all board members, both those that are moving on and those continuing along the path with me, thank you very much for all of your efforts. What we do is a total group effort and wouldn't be possible without the many hours, Slacks, emails, Hangouts, and determination each one of you put in. You're a special group of people and I can't wait to see what we are able to accomplish next! 
I hope to see everyone I addressed here at an event soon, and I am readily available for those who wish to reach out going forward!