SKILLSHOP RECAP: THE RISE OF THE MARKETING GODZILLA
Mid-December of 2020, Mower's very own Matt Babiarz joined AAF Buffalo to host a skillshop on The Rise of the Marketing Godzilla. The presentation was held at Lemur Studios and was presented virtually to the attendees in a therapy-like format. But many of you may be thinking, what the heck is a Marketing Godzilla?
By definition: Living in the Era of The Marketing Godzilla consists of a landscape ruled by merciless but necessary marketing leaders, born out of crisis in a hyper-competitive, unforgivingly chaotic corporate environment, where humans are interchangeable resources, a sense of reality can be challenged, and a result can only be accepted if it has been forecasted.
Matt kicked-off the presentation getting the audience's opinion on their perception of crisis; discussing the difference between danger and opportunity. This soon led to the ultimate conclusion that people work too hard, for too long, for too little, which creates the dreadful Marketing Godzilla. The audience got involved via Zoom chat to share their experiences and thoughts on topics such as stress in the workplace, compulsion loops and the anxiety caused by notifications.
A few additional key takeaways include:
According to the American Psychological Association, 70% of workers were found to be stressed in 2020, an increase of only 9.8% during the pandemic

 

A McKinsey study showed that 39% of time is being spent on job-specific tasks, and 42% of time is spent on answering emails and meeting internally

Notifications on our phone and email are indeed causing anxiety, causing individuals to feel the need to respond almost instantly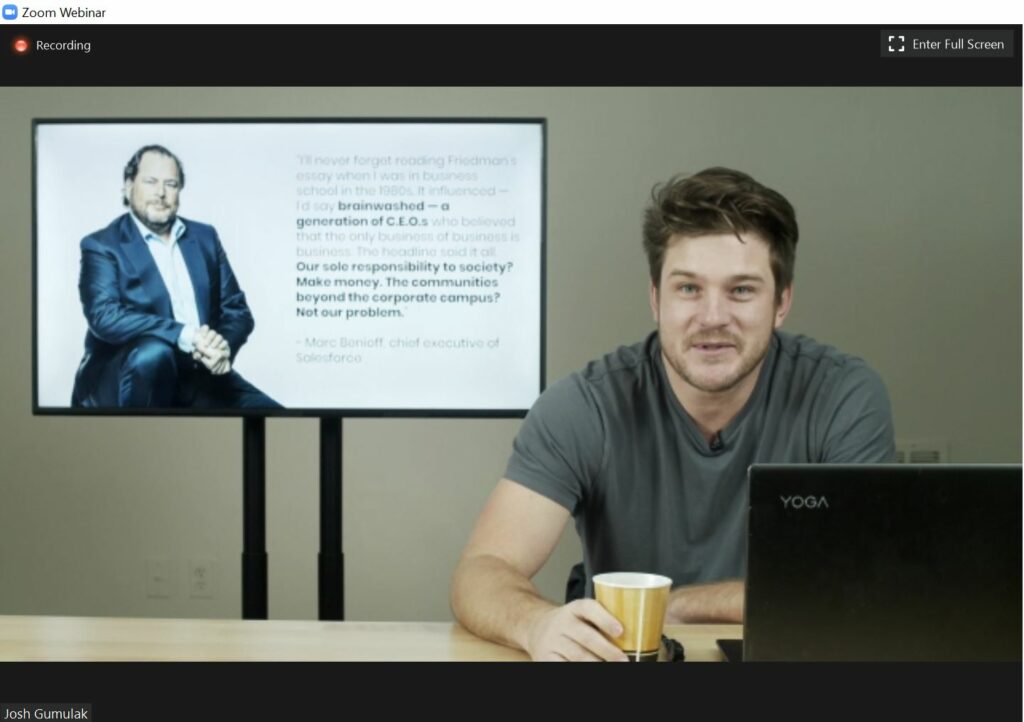 Although we weren't able to get together as a group, we'd like to send a big thank you to Matt for taking the time to chat with us virtually. We also wanted to send a shoutout to Lemur Studios for helping make the event happen and for everyone who attended. For more info on all of our programming for the club year, check out AAFBuffalo.com/events.