This year's Don Nichols student scholarship competition has come to a close. And with the most entries we have had in years, it was a tough battle.
The theme was 1960s design and advertising, when color and psychedelia were at their height and earth tones and experimentation were the new norm. Boundaries were pushed with color, type, and tone. So we asked students to share their best take on the groovy era's signature style.
We saw entries ranging from music albums and movie posters redesigned to political messages, print ads for products of the times, murals, a video about the 60s, and so much more.
The scholarship competition was open to all Western New York undergraduates in design, writing, communications, illustration, photography, and fine arts. Entries were judged by a panel of professionals from Crowley Webb. And the results are in.
The Winners
$1,000 First Prize: Emily Kaczynski – Villa Maria College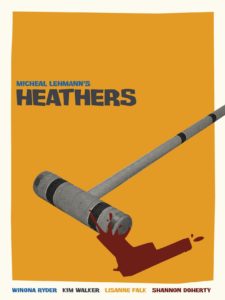 $500 Second Prize: Michael Csizmadia – Villa Maria College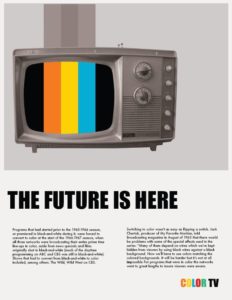 $300 Third Prize: Ana Echeverria – Villa Maria College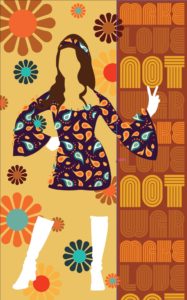 Honorable Mentions:
Carlye Sager – Daemen College
Nicole Plucinski – Villa Maria
Tim Winterhalter – Villa Maria
Emma Roberts – Buffalo State
Megan Fox – Daemen College
Lindsay Neilson – Villa Maria

About Don Nichols: Don Nichols began teaching at the Albright Art School. He founded its Graphic Design Program in 1950 and brought it to UB where, until his death on July 7, 1987, he served as the program's head and an extraordinarily dedicated teacher. He educated hundreds of graphic designers, a number of whom attained national prominence. Nichols received the Osborn Award for Creative Excellence from the Art Directors/ Communicators of Buffalo and the Chancellor's Award  for Teaching from UB in 1982.