Twas' the night of the AAA's reveal, while agencies competed for the golden pin, endless cans of food were donated, and one agency took home a win.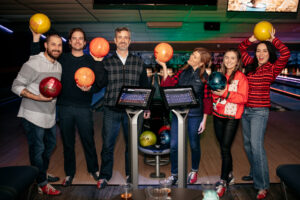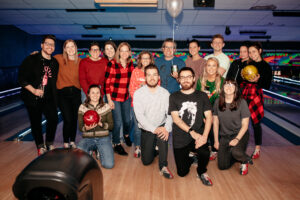 Mower, The Martin Group, Crowley Webb, Fifteen, Gelia, Mr. Smith, FARM, Luminus and more gathered for an incredible night of bowling at Transit Lanes. So, who rocked the competition? Gelia! Congrats to Gelia on winning a second year in a row.
Attendees donated to FeedMore WNY upon entering the event. Together, we collected an amazing amount of non-perishables to help feed families in our community during the holiday season. Let's go, Buffalo!
The grand finale of the night was an epic promposal, revealing 2023's AAA theme: Promenade. For the first time ever, the AAF Buffalo Board collaborated with Villa Maria College on the award show. Villa Maria's graphic design senior class worked together to come up with a variety of creative and unique show themes. Ultimately, Promenade, developed by Kelsey Sikora was chosen. It's going to be an awards night to remember, celebrating work we'll never forget!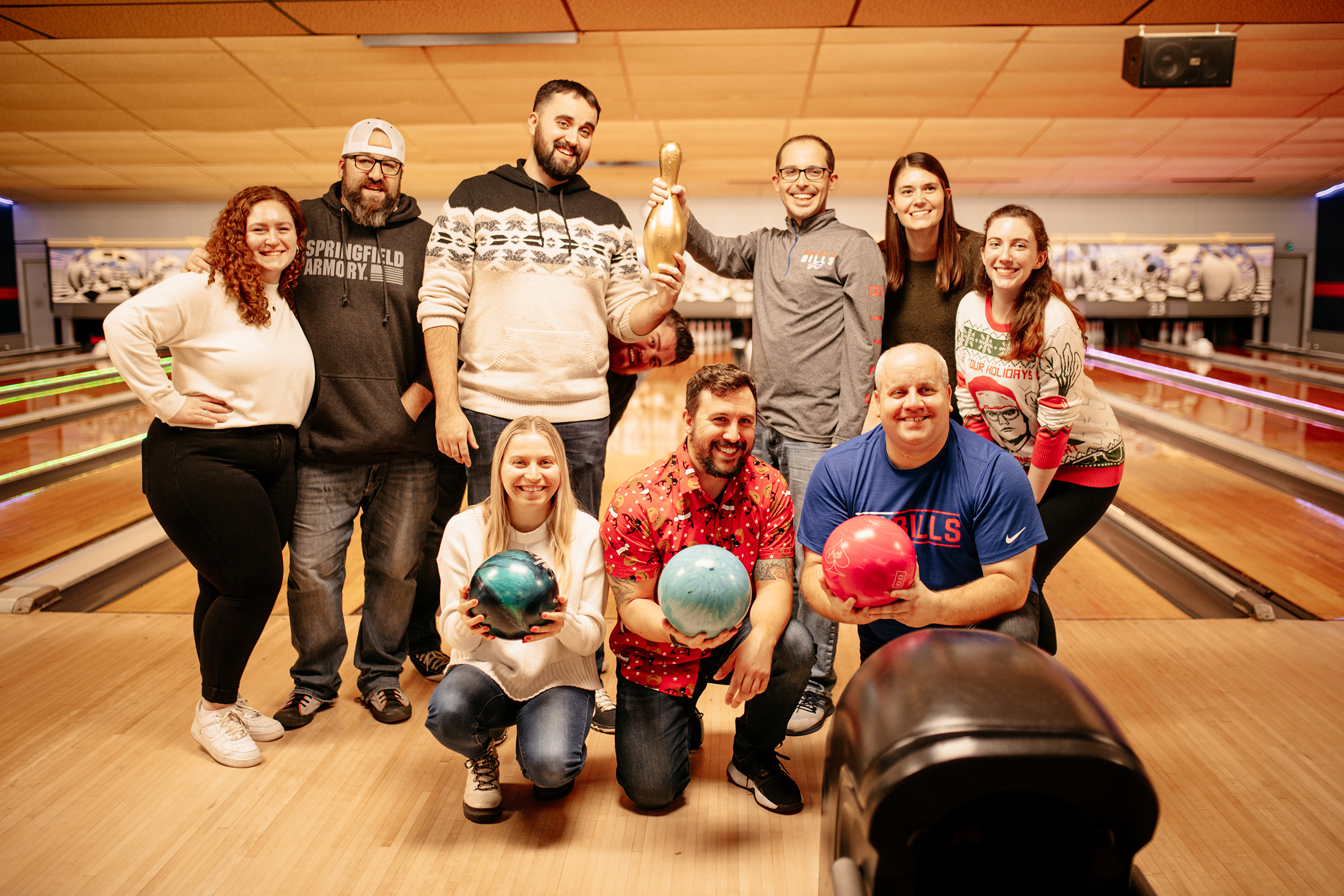 Thank you to all who came in their most festive attire and helped us spread some holiday cheer. We're wishing everyone a happy and healthy new year!