RECAP: STUDENT AGENCY TOUR
On September 15th, 2022, AAF Buffalo hosted our annual Agency Tour event. This event focused on giving current college students the opportunity to visit local ad agencies in the downtown Buffalo area. Ranging from some of the biggest agencies to one most concise studios in the area, students got the chance to see a variety of environments, to help them make an informed decision on where they'd like to land in the future.
Our first stop downtown was at the Sweeney Building to visit Crowley Webb. Starting downstairs at the agency's bar (crazy right?), Chief Creative Officer Matt Low and VP Creative Director Andalyn Courtney walked us through a thorough presentation of the ins-and-outs of the agency's structure, process and some exciting plans for the future. We then made our way upstairs to peek into offices and cubicles, meeting team members that ranged from data analysts to videographers all the way to graphic designers.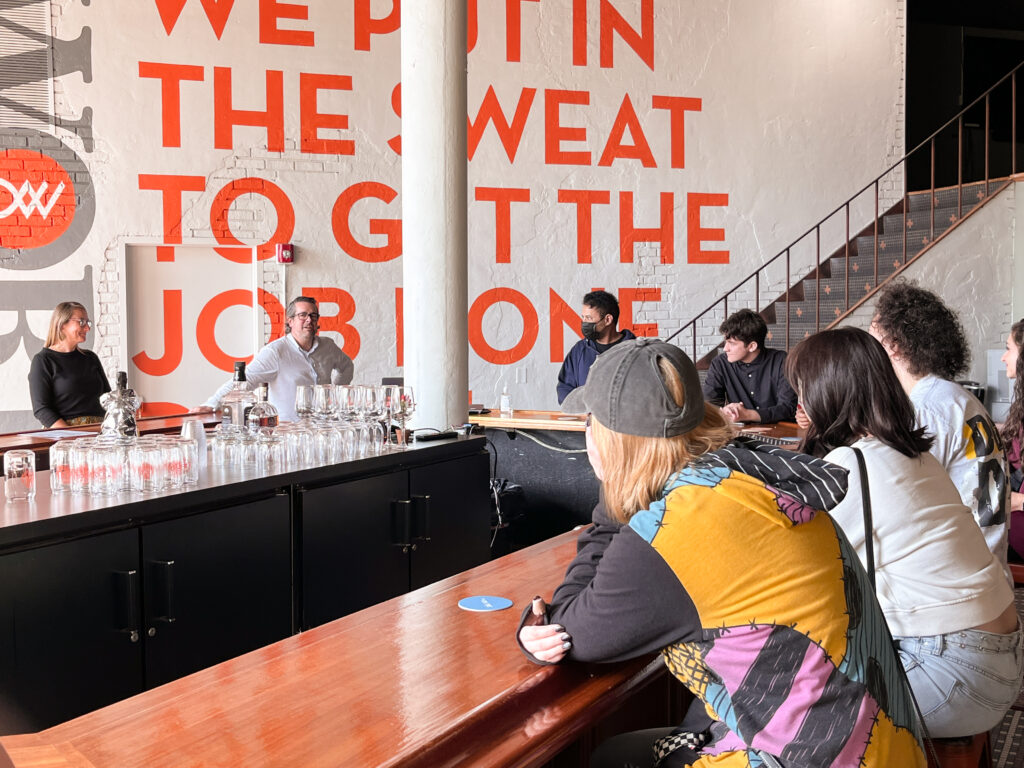 After we saw how "hard work works hard" at Crowley Webb, we made our way to Fountain Plaza, where we met up with Senior Vice President, Group Creative Director Michael Baron, Senior Art Director Amanda Widzinski and Copywriter Emmy Kolbe at Mower, where we were served some pizza and a ton of great info. Michael walked us through another in-depth presentation on Mower's philosophy, structure and work. We even got to see an exclusive rough cut of a video from an upcoming campaign. Outside of learning just about Mower, students learned about the advertising industry as a whole from Michael, where he shared his perspective on key things to get involved with (AAF Buffalo included), smart things to avoid and gave some things to work towards in the future.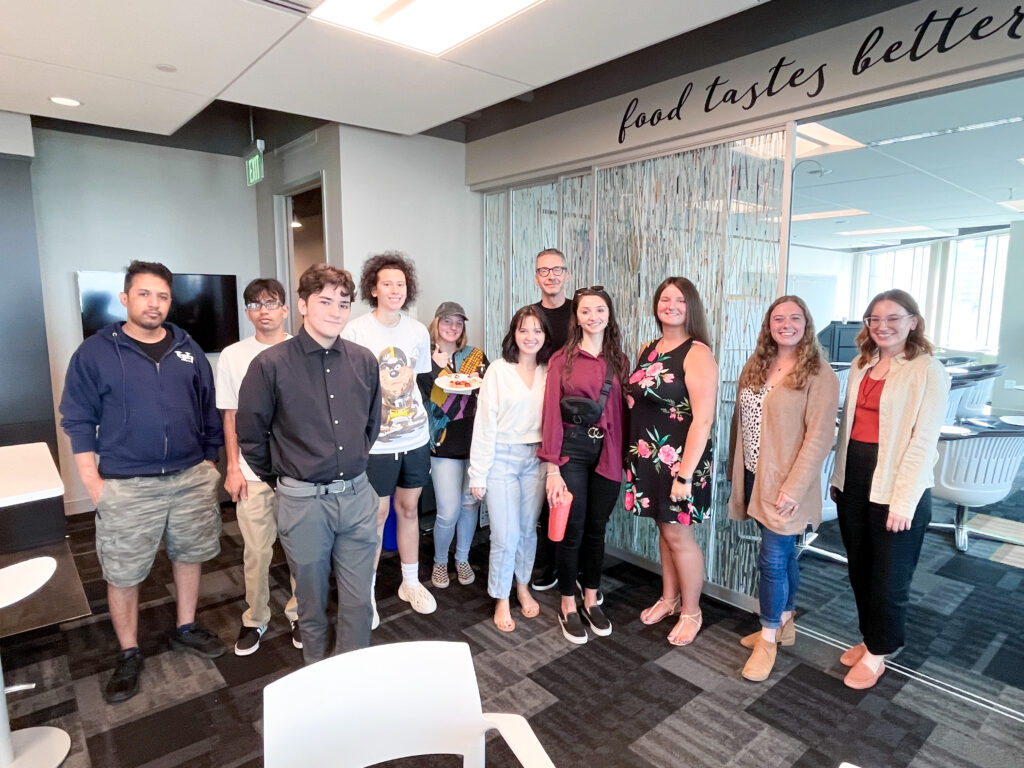 Stuffed with pizza and info we walked a couple more more blocks to our last stop of the tour, White Bicycle, at their new home on Ellicott Street. Unlike the other agencies of the tour, which consist of teams in the hundreds, with multiple offices, sometimes in different states, White Bicycle consists of 7 killer creatives that pack an equally as large punch as the other guys. Here, students spoke with self-professed "Design Monger" and Partner Kyle Morrissey and Owner Brian Grunert about the differences between what "agencies" and "studios" look like. Students got to see their unique process, their love for print, learn some more exclusive studio news and even jumped on a call with Kyle (even if it wasn't necessarily planned, thanks Brian).