On May 16, 2018 at Big Ditch Brewing Company, it was a full house for Tad Carpenter's Spotlight Speaker Series talk! Who better to end our 2017-2018 Speaker Series than Tad? He led an exciting talk all about bringing a message to life through branding, packaging, and illustrative-based design. He gave us a look into the process behind his work and took us behind the scenes of his most famous projects.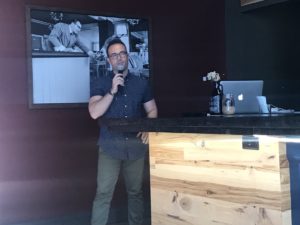 He spoke about how hard work and luck align, and continued to offer pieces of career-wisdom like:
• The positive impact that taking risks can have on your work and career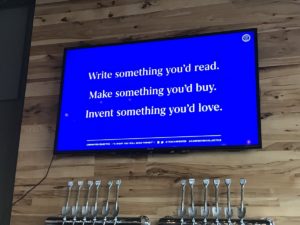 Tad was an incredibly engaging speaker and we feel lucky to have been able to bring him to Buffalo. He took us on a creative journey and left us with one important piece of food for thought: how can design better the world around you?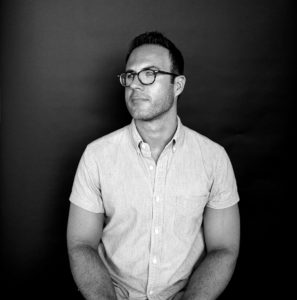 Tad Carpenter is a Missouri-based designer, illustrator, author, and teacher, known for his vibrant and playful designs. He co-runs the design studio Carpenter Collective with his wife, Jessica. The studio handles everything from branding to strategy and design for its clients, which include Target, Coca-Cola, Macy's, Old Navy, Conan O'Brien, Adobe, and MTV, among many others. You may recognize his colorful and whimsical poster work for John Mayer, Bob Dylan, Radiohead, Paul McCartney, and Dave Matthews Band, to name a few. Carpenter's work has appeared in numerous publications, and he's written and illustrated over a dozen children's books. He currently teaches graphic design at the University of Kansas.