AAF Needs You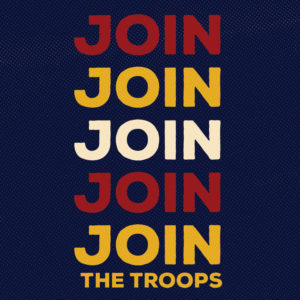 Whether you are a student, pro, or CEO—now is the perfect time to Better Your Brand with the largest advertising club in Buffalo. Our board of directors has worked hard to create a schedule full of exciting opportunities designed to make your AAF experience the best it can be as you learn, connect, and grow with the top marketing communications professionals from across Western New York.
Renewals and new members are now being accepted for the 2019-2020 club year which runs from September 1, 2019, to August 31, 2020. New for this club year is the introduction of membership management software. Keep reading for info on what the new platform means for you as well as club operations in general. As always, if you have any questions about membership, please don't hesitate to contact us at info@aafbuffalo.com.
Introducing Join It: Our New Membership Platform

After spending the past few years focused on upping our programming game to increase the value of your membership, the Board spent the off-season evaluating the membership management side of things. It quickly became obvious that we've outgrown using Eventbrite to handle membership sign-ups — there's simply too many of you. (We mean that with love, of course.)
Join It is a membership management platform designed to integrate with the apps organizations are already using (like Eventbrite and MailChimp). Compared to most other membership management solutions, Join It is easy to set up, has a user-friendly UX on the front and backends, and is so cost-effective we didn't have to increase the membership budget to get it. 
Starting this club year, all membership sign-ups will go through Join It. Once you're registered, you can log in at joinit.org to view your member profile, update it, and see a list of upcoming events. 
One of the other the cool things (for the Board, at least) about Join It is that it allows us to segment event ticket options based on membership status. The email listed in your Join It profile is now officially
your key to accessing members-only priced tickets on Eventbrite.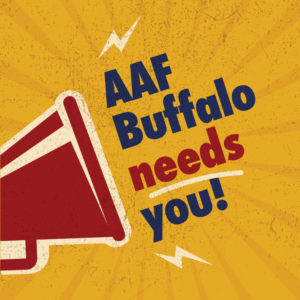 To purchase member-priced tickets:
Click the green "Tickets" button

Click "Enter promotional code" in the top right corner

Type in the email associated with your Join It profile where it says "Access code" 

Hit your enter key and wait for the page to load
TL:DR
Memberships are now purchased and managed through Join It

You have to use the same email for Join It

and

Eventbrite




(If you don't, you won't have access to member-only ticket pricing for events)

Update your member profile at any time by logging in at joinit.org
Tips & Tricks for the People In Charge of Corporate Memberships

Decide if you're going to use work or personal emails for memberships. Let everyone on your team know what the final decision is before signing up. (This should

hopefully

spare you 100 emails the first time people go to purchase tickets on Eventbrite.)

Have this info for everyone you're signing up

before

you log on

First and Last Name

Email

Company (keep this consistent for everyone, every year)

Job Title

Personal Twitter Handle*

LinkedIn Profile URL*

Personal Instagram Handle*
*Not required, but encouraged

If you need to purchase a corporate add-on membership, contact Ally Ruiz Balcerzak, VP of Communications, at

vp-comms@aafbuffalo.com

. She'll work with you to make sure everyone in your office is signed-up and associated with the proper corporate membership on the backend.

Corporate memberships can be transferred. Reach out via email and we'll help make the process painless.