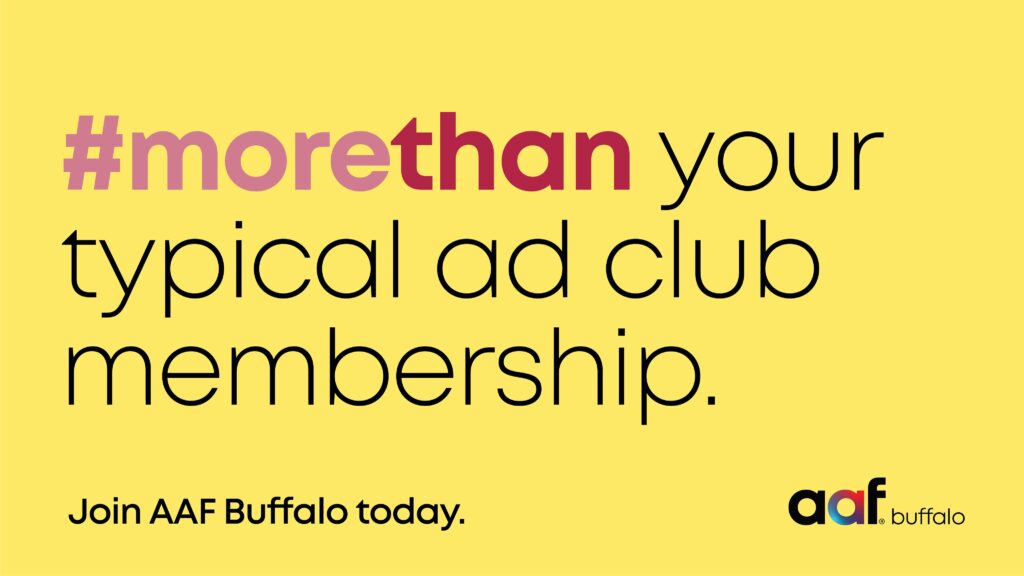 After more than a year of meeting remotely, we were thrilled to kick off the 2021-2022 club year with a chance to share some exciting things we have in store for the coming year. The Annual Meeting took place on Tuesday, September 28 at Big Ditch Brewing Company. We had more than 40 returning and prospective members join us to hear from our committee heads about what to expect in the upcoming months from AAF Buffalo.
President Caroline Buchas kicked off the evening's proceedings before passing to the head of each committee to give the audience a glimpse of what's in store for the club this year.
Here are the board members we heard from:
McKenna Murray on how to become a member and reap the rewards of epic member benefits while supporting the community
Jeff Quinn on upcoming events and exciting new programs
Noah Herman on new educational programs just for our students
Maura Noonan on where you can get the latest communications from the club and engage with us
Chelsea Carney on the upcoming American Advertising Awards and how we will top last year (if that's even possible!)
Be sure to mark your calendars for our AdWeek lineup that's full of professional development and networking opportunities within the advertising and marketing community. You'll see some repeat favorites like Speed Networking and a Skillshop, but you my be interested in a brand new type of event that gives you a chance to tour the Seneca One tower and learn more about 43 North. Of course, you can also look forward to the student Brand Hack, upcoming Skillshops and the Spotlight Speaker series, as well as the AAAs.
Access our member-exclusive events and discounts by renewing your membership or becoming a member today. We're looking forward to another great year, see you all soon!