It's finally time to start that side hustle you've been dreaming of in your phone's notes app for years.
Or maybe you procrastinated your actual work after falling into a YouTube wormhole that started with Jimmy Fallon singing and ended with a flat Earth conspiracy video.
Either way, it's time to get to work. Our board is made up of some of the top creative– and creative-adjacent– professionals in Buffalo.
So we asked them, what coffee shop or bar are you setting up the laptop and popping in the headphones to get some work done?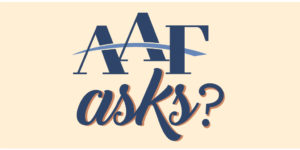 Lauren Carmer – Undergrounds
Like all of the best places, this little South Buffalo gem is rather unassuming on the outside but filled with character on the inside. It's a converted funeral parlor that infuses a bit of the macabre in their brand and leans into its Buffalo pride. Here, I can enjoy a killer cup of coffee and knock out some work while communing with my dark side.
Alex Keogan – Tipico
I can barely function without a massive second monitor, but let's assume I could, and I'm building my dream company, an Event Security Company using only Chihuahuas. ChiForce1. I'd likely post up at Tipico Coffee on the West Side, they have amazing coffee and an even better staff. The shop was featured in Dwell magazine and is a year round destination. Food selection is limited, but that's probably for the best because I'd certainly eat all day given the opportunity. They're also *probably* willing to let me test out ChiForce1 Beta at the shop, assuming no customers are threatened by the Ferocious Five Pound Forces of Nature™.
Greg Pokriki – Remedy House
The open air concept and awesome design is perfect for some inspiration as I write the beginning of a new piece that I will most definitely never touch again and eventually completely forget about. If I'm setting up a meeting over a beer, I'd go Misuta Chow.
Paige Meckler – Spot Coffee
I love enjoying an Iced Caramel Macchiato with extra whipped cream (ice cream that calls itself coffee) on a Saturday morning at Spot Coffee. It's the perfect environment to get (mostly wedding planning) work done. The staff is kind and the atmosphere is Central Perk Friends-esque. If I'm grabbing and going on the way to work, Dunkin' is my go-to choice.
Casey Kelly – Five Points Bakery & Remedy House
They're both awesome because I only live a block away! Five Points is best for when I need quiet space and maybe a bit more room. The upstairs addition they just opened a few months ago is wonderful! Remedy House is packed these days, but my favorite, so I go there if I don't need to spread out, or if I'm meeting someone for a work conversation. It doesn't usually get too packed til' after 9:30am, so before then you're good too. Also, per etiquette, I try not to stay more than an hour or two so that I'm not hogging space. Or I'll be a good patron and buy something else if I'm staying a bit longer than planned.
Josh Gumulak – Undergrounds
A perfect and spacious shop located just off the Hamburg exit of the 190-South. It's a place filled with plenty of true Buffalo character from the location itself in South Buffalo to breakfasts named "The Ralph Wilson" and "The Tim Russert." Add some of the best coffee in the city (with one of say, 20 flavor shots), and it's the perfect place to check some boxes and get your day started right. My favorite sneaky part about it all are the painted skulls as decor that are very Dia de los Muertos-esque!
Megan Sweeney – Sweetness 7
Located on the Westside of Buffalo, on Grant St., this place is just as eclectic as the neighborhood it is located in. It has tons of character with really cool furniture and paintings everywhere. They have this large long table in the center. Here you can set up camp right next to others getting word done and feed off their hardworking energy or use it as a collaborative space. They also have an awesome menu with some vegan options. When you're done with your work you can enjoy something to drink other than coffee or tea, as they also have a full bar. Or you can always pop right next door to the Tabernacle.
Ally Balcerzak – Remedy House
I love to hide at Remedy House when the weather is nice. It's queer-owned, the baristas make a phenomenal cappuccino, and there's free wifi. I like to sit "inside" to avoid screen glare from the sun, but thanks to the triangle shape of the building and the moveable side walls, it feels like you're out on the patio no matter where you are in the building.
Shannon Silva – Home
My Polish patio at home is my favorite spot to work and relax.
David Seifert – Undergrounds
Glad to see Undergrounds has made it onto this list a few times. Love the vibe of this place. Coffee is super delicious (coming from someone who takes their coffee black), food is super tasty, and this place just makes me happy. It's a solid place to get the creative juices flowing and get some work done.
Tim Bouchard – MesQue
On a random weekday afternoon, I can sit in my favorite football viewing establishment with some headphones, have a cocktail, and get my brain moving without too many distractions since usually the games are weekend mornings. I just like the vibe. (Also Undergrounds when I just need a coffee!)