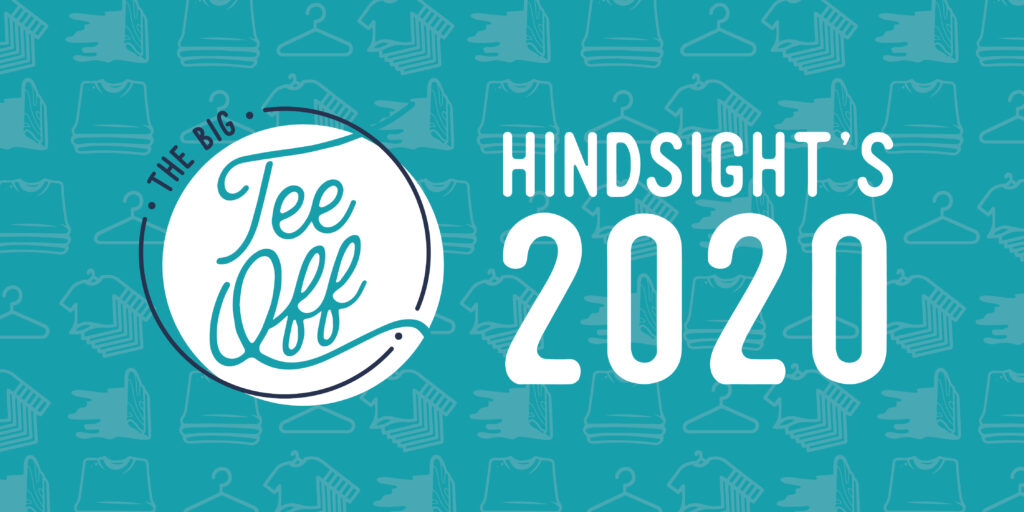 Normally this fall we would be recapping our annual celebrity bartending event, the Big Tip Off, but we we weren't able to organize that event this year. Typically the money raised from the Big Tip Off feeds the AAF Buffalo Scholarship Fund, established to support students in Western New York. Together we work to raise thousands of dollars each year to be used for scholarships such as the Buffalo Prep Future Marketer & Don Nichols Scholarship.
Our board put our heads together and sought to come up with an alternative because after all, the kids still needed us. Thus, the Big Tee-Off was born. With the inaugural theme "Hindsights 2020", we invited agencies and free lancers in the area to creatively poke fun at 2020 with tee shirts designs. Partnering with local apparel favorite 26 Shirts, we were able to bring our idea to life.
We had participation from 11 agencies in the area:
Mower Agency
Dixon Schwabl
FIFTEEN
FARM
19 Ideas
dPost
Crowley Webb
Manzella Marketing
Mr. Smith Agency
Gelia
The Quilted Squirrel
Our membership, 26 Shirts and the Buffalo community came together to support our scholarship fund, selling 459 shirts in total! Mower came away as the winner this year selling 112 shirts, with Dixon Schawbl & FIFTEEN rounding out the top three with 103 and 58 shirts sold, respectively. As per usual, we were blown away by the creativity and genorosity of our community. Thank you to everyone who submitted a design, purchased a shirt, or simply shared a social media post. Because of you we can continue this invaluable program helping students have access to more opportunities in our area.
Continue to keep a pulse on our event programming by visiting our website at AAFBuffalo.com/events.