AAF Buffalo: Member Spotlight
Name: Josh Gumulak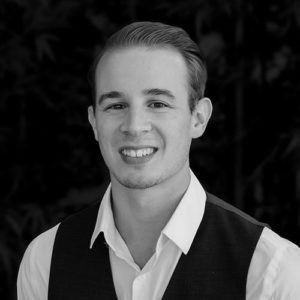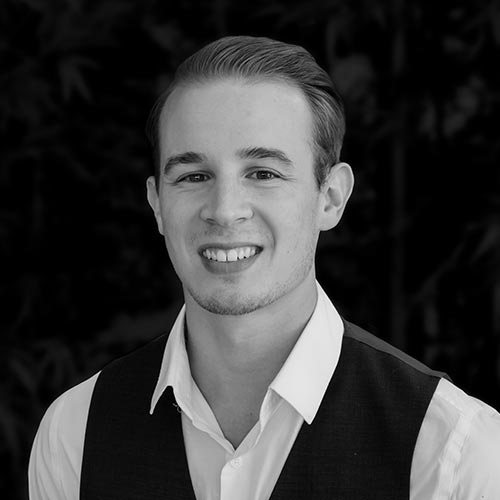 Role/years with AAF Buffalo: 1 year; current – Treasurer; previous – Programming Chair
Occupation: Account Executive @ Gelia
Twitter handle: @joshgumulak
Instagram handle: @joshgumulak
Let's hear about your day job.
Where do you work, and what does your role entail?
Gelia – My role as an Account Executive is to effectively manage expectations, both with our clients and our internal teams. Doing this well helps Creative and Media to understand what will work best to help achieve our clients' campaign goals, all the while setting our clients up for success by knowing when to expect deliverables and how the tactics we're executing are working with the strategy we developed to push their brand forward.
What drove you to get into the advertising/marketing biz?
I've always been intrigued by branding and how specific elements of certain brands mean so much to large groups of people. What specifically pushed me into the field was a course at Canisius College taught by an ex-industry exec. The stories were too good to pass up.
What do you like best about what you do?
Experiencing the creative process firsthand. Account service maintains an up-close-and-personal relationship with our agency's creative team, and it's always been something that's driven me throughout my career. An account executive and an art director may look at an identical client request in completely different ways, but work together to learn from one another's perspective and find the best solution for our client. I think there's something to be said from learning from others with a completely different outlook.
When you're not working, how do you spend your free time (hobbies, side projects, etc.)?
Basketball, golf, and reading – I love to stay active, and really enjoy getting out for a run at a local park or gym. Golf is great to get outside in our limited summer months. Most of what I read helps me to improve in my career and learn from those that have done it before.
If you could choose any song to represent you, what would it be?
Successful by Drake.
What's your favorite app or social media outlet? Why?
Instagram – We live in a visual world now more than ever. Insta does a better job than anyone else capturing that.
Describe yourself in one word.
Passionate – I strive to give my "all" in everything I do, no matter how simple or complex what I'm working on or experiencing may be.
What's the last thing you read?
Powerhouse by James Andrew Miller – This book is the oral history of Hollywood's Creative Artists Agency (CAA) – one of the largest talent agencies in the world. The stories of agents that manage Hollywood's top talent and what comes with it are truly incredible.
What's your favorite restaurant?
Russell's – The filet mignon is excellent and the ambience is a close second.
What's your favorite hidden gem in WNY?
Public House on the Lake – Located right on the water on Route 5, Public House is my go-to summer spot around Buffalo.
Now, let's talk a little about AAF Buffalo.
Why did you join AAF Buffalo?
I joined AAF Buffalo to be a part of the larger advertising and marketing community throughout our city. Our chapter is a great way to learn from other members of the field and collaborate to push our industry forward within Buffalo.
What role(s) do you play on the AAF Buffalo board?
I'm currently AAF Buffalo's Treasurer and responsible for chapter budgeting, financial planning and reporting, and funding. As I'm stepping into the new role, I hope to use the foundation our previous board members set to aid in continuing to host valuable events for our members where they can gain experience, a professional network, and enjoy themselves. I'll also be heavily involved in planning the 2019 American Advertising Awards. Previously, I worked as our Programming Chair to help in developing our 2018-2019 Spotlight Speaker Series, as well as other events.
What's your favorite AAF Buffalo event?
The Big Tip-Off. Open bar on a summer night patio? Sign me up! Plus, it's one of our most fun events where you can meet a lot of fellow professionals in the area, all while raising money for our scholarship funding.
Have you made any life-changing connections through AAF Buffalo?
Yes – I strongly believe this is one of the biggest strengths of the club. I have met people that I can learn from and grow with throughout the length of my career, and developed some great friendships along the way.
What differentiates AAF Buffalo from other groups?
Member dedication. The members of the board genuinely care about how our chapter is performing and are constantly thinking of ways to make improvements. Our goal is to win Club of the Year and in doing so, consistently put on great events and maximize value for our members. I think our growth in recent years is a direct indication of that.
Why would you encourage others to join AAF Buffalo?
The club is an excellent opportunity not only for industry growth within Buffalo, but also for your own career. The choice to join often shows that you are willing and have a strong desire to learn everything you possibly can about our field, as well as positively impact the community. The connections you make won't hurt either!