By Erin Collins
No, this isn't a story about that early-2000s, one-hit-wonder rock band. It's better!
Charity, by means of bowling. Not something you hear about everyday. But then again, creatives are known to be out-of-the-lane thinkers.
That's why AAF Buffalo continued to host its 3rd Annual Holiday Bowling Tournament to support the Food Bank of WNY. On Tuesday, December 6, 14 teams from Quinlan, Crowley Webb, Gelia, FARM, Parkway Digital, Luminus, The Martin Group, and other professional organizations took to the lanes to bowl for soup and strikes.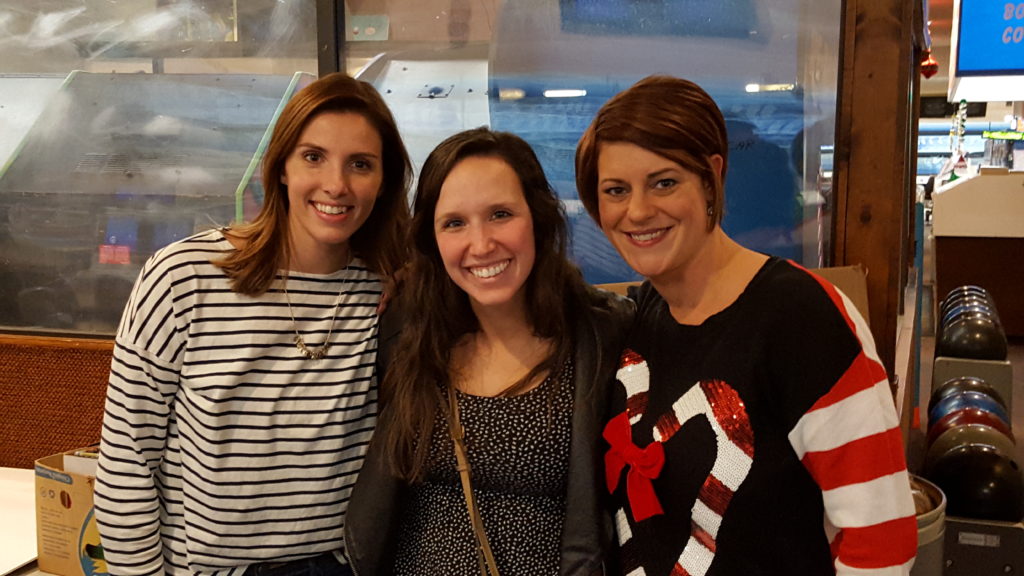 Bowlers brought their best skills and non-
perishable food donations to compete for prizes from our generous sponsor, Quinlan, as well as some Buffalo goodies provided by our pals at Store 716 (who also extended free shipping to all AAF Buffalo members with code shipAAF). With a total of 1136 for both games, Alex Bass and teammates Billy Drenko, Matt Lyford and Brian Straka  took home the top team prize. The prize for best overall male bowler went to Billy Drenko, while AAF Buffalo board member April Brown and Lauren Shapiro represented FARM as top female bowlers.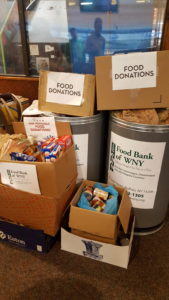 In addition to sponsoring the event, Quinlan also brought the largest food donation – and with other participants' contributions, the event was able to provide a whopping 678 lbs. to the Food Bank. That translates to many cleaned out pantries, and the equivalent of 565 donated meals!
Thank you to all participants, sponsors and friends at Kenmore Lanes for another successful bowling tournament.
Visit the AAF Buffalo Facebook page for more pictures from the 3rd Annual Holiday Bowling Tournament.