Twas' the night of the AAA's reveal, while agencies competed for the golden pin, endless cans of food were donated, and one agency took home a win.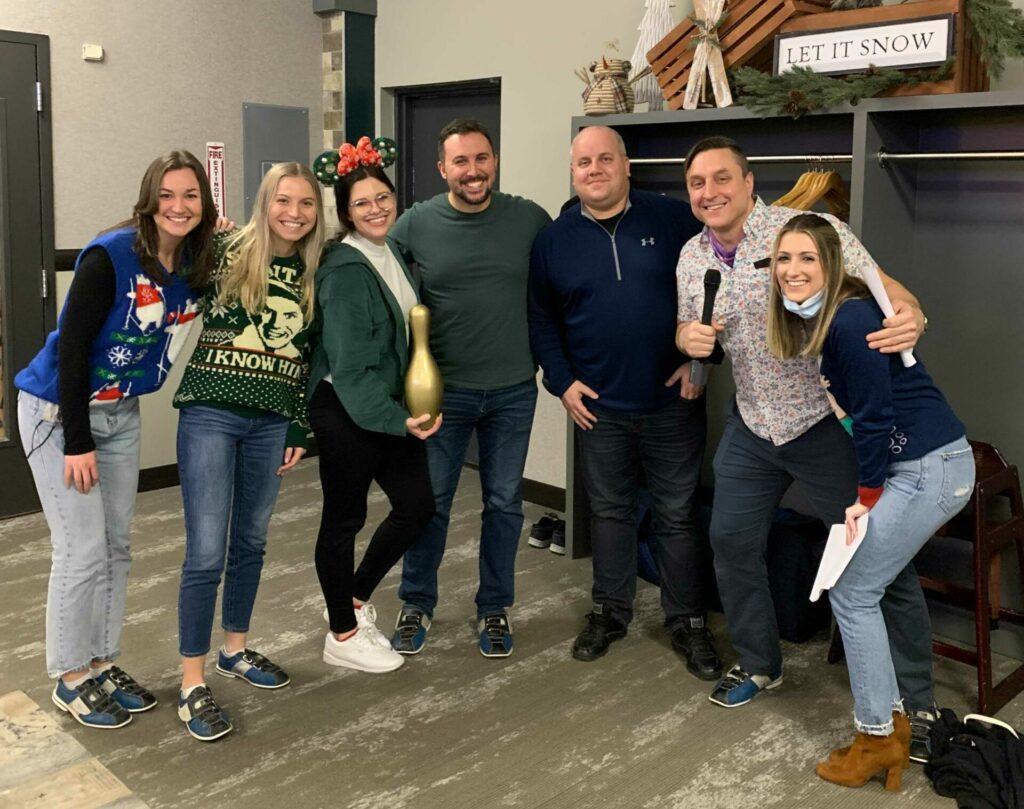 The 2021 Jingle Bowl was back in action! Mower, The Martin Group, Crowley Webb, Fifteen, Gelia, Mr. Smith, and more gathered for an incredible night as agencies across Buffalo were able to finally gather for a fun night of bowling at Transit Lanes. To say the least, the teams got competitive with close scores, but one team took the golden pin home – congrats to Gelia! 
Attendees donated to FeedMore WNY upon entering the event. Beating last year's total, we weighed in at 367 pounds of donated non-perishables to help feed families during the holiday season, which nearly doubled our virtual food drive donation from 2020! Let's go Buffalo!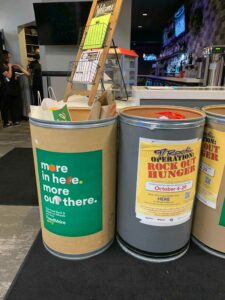 But what's a game of bowling without a bit of mystery? Mower, the hosts of the 2022 AAA's, delivered a confidential guessing game as they delivered this coming year's theme: WHO DUN IT?, introducing some of the mysterious main characters leading into the show. We can't wait to see what unfolds for this year's show on March 4, 2022.
Thank you to FARM for the generous donation towards the food drive, and a huge shoutout to our best (and worst) and most festive bowlers who made the trip out for a memorable night. 
We will see you all next year!