2023 American Advertising Awards Recap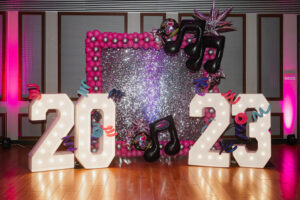 Big hair, bigger hearts. The Buffalo advertising community gathered for a night of shoulder pads, spiked punch and synth-pop jams as we threw it back to 1984 for the 2023 American Advertising Awards: Promenade.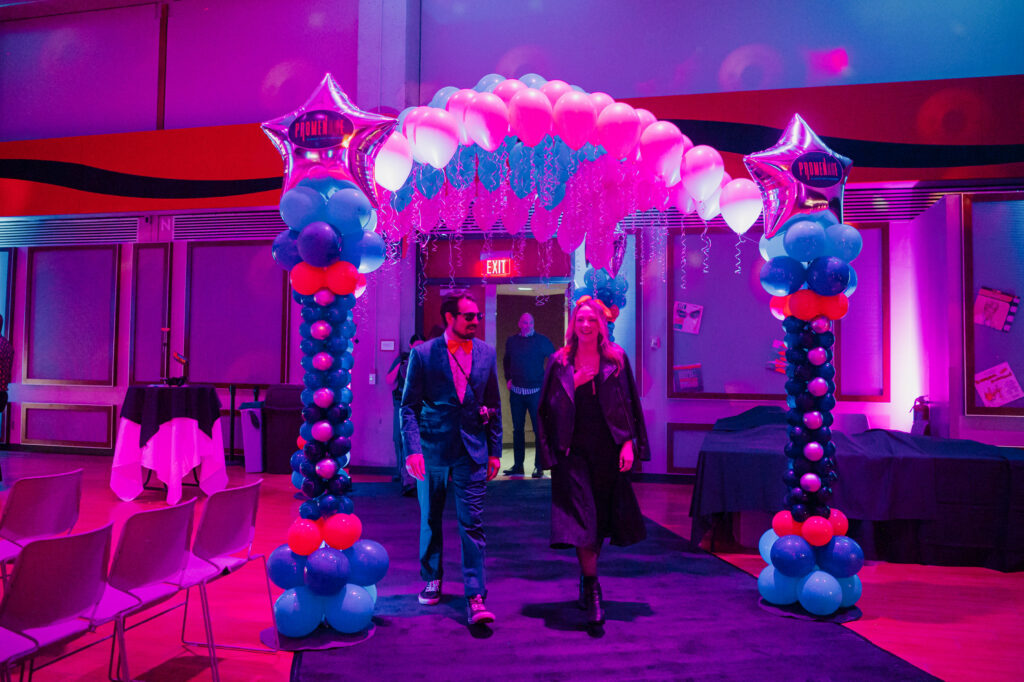 This year's show was a huge collaborative effort, beginning with graphic design seniors at Villa Maria College. Each student concepted a theme idea, coming up with everything from a catchy name and sweet logo treatment to ways the theme could be executed on show night.
When the concepts were complete, AAF Buffalo board members crowned Kelsey Sikora's Promenade concept, this year's winning theme. The board, led by President Caroline Buchas and AAA co-chairs Chelsea Carney and Lindsay Neilson, worked closely with Kelsey throughout the many months of show planning, establishing the logo, color palette and overall vision for show night.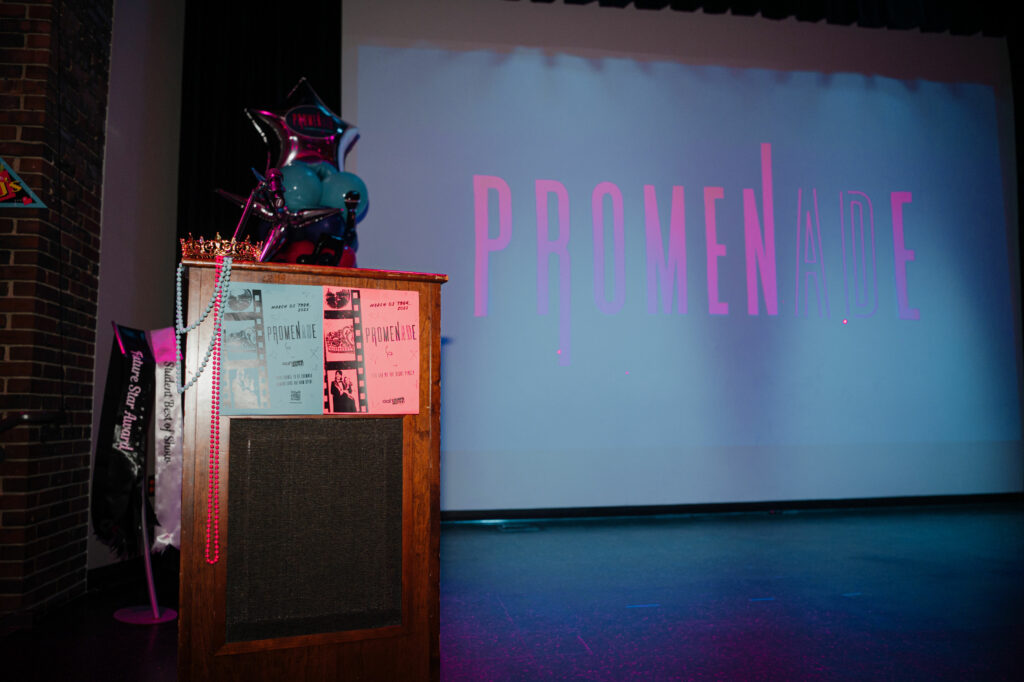 Almost two-dozen Buffalo advertising agencies and marketing companies gathered at Buffalo State University in March. One of our most successful shows yet, Promenade saw 366 attendees put on their best '80s fits to celebrate this past year's work—thanks to a record-breaking 500 award submissions.
We all had fun, but these winners just might've had the best night of their lives. Take a look at prom night's big winners (including work as unforgettable as The Breakfast Club's final scene).
Professional Winners
Judges from Georgia, Tampa, Chicago and Pennsylvania scored this year's professional entries. Among many incredible advertising pieces, The Martin Group took home a total of 26 awards, Crowley Webb received a total of 24 awards and Mower rounded out the top three with 21 awards.
Best of Show
Show night's prom kings and queens were the folks at White Bicycle, earning Best of Show for their Rich Products Baked in Business Book.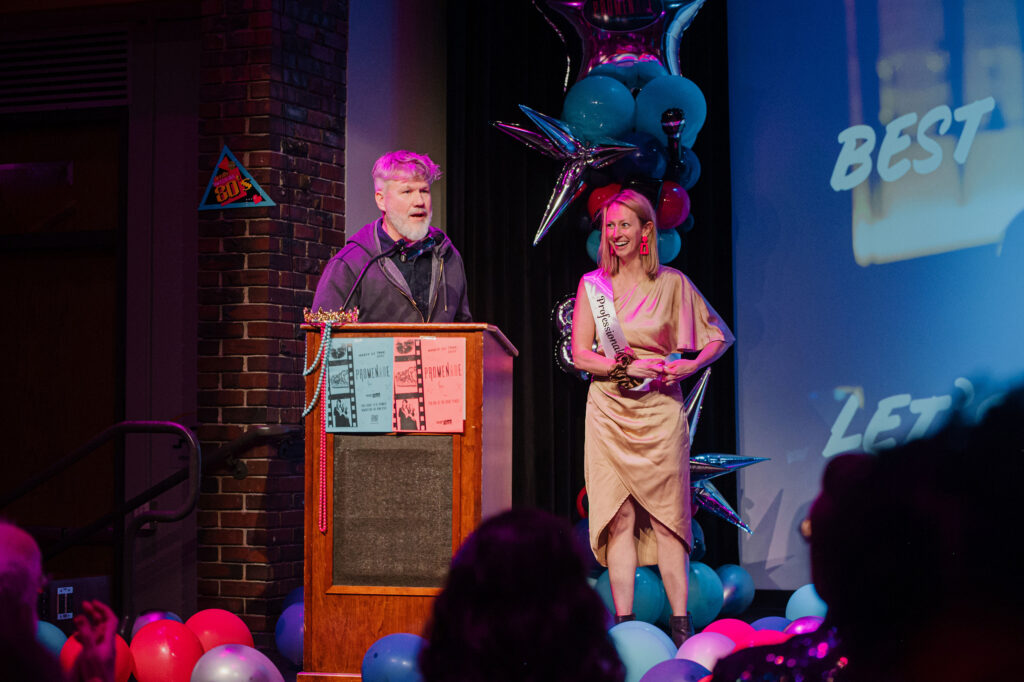 Special Awards
In addition to each company's entries, we recognize four outstanding individuals for their contributions and accomplishments in the Buffalo creative community. The 2023 special award recipients were:
The Levy-Osborn Award for Excellence in Communications went to Matt Low, Chief Creative Officer at Crowley Webb.
The Joe Crowley Award for Service went to Josh Gumulak, Account Supervisor at FARM and former President of AAF Buffalo.
The Future Star Award went to Lindsay Neilson, Art Director at Mr. Smith Agency and AAF Buffalo AAA co-chair.
The Mosaic Award for Diversity, Equity and Inclusion went to the VIA Marketing Department, led by Samantha Burfiend, Director of Marketing and Communications at VIA and AAF Buffalo Treasurer.
Local Awards
FARM took home The Creative Use of Paper Award for their paper flower box.
The CommUNITY Award for Inclusive Advertising recognizes advertising that addresses issues experienced by under-represented communities and gives voice to groups that have been stereotyped or ignored in media and by society, increasing perceptions and understanding of multicultural communities. This year's award went to Mower for their One Hundred Black Men of New York "Open Every Door" Campaign.
Student Winners
Our own local judges, Evan Pease, Brittney Sikora and Jeff Pappalardo, judged this year's student entries.
Awards went to undergraduates from Daemen College, Villa Maria College and Buffalo State College. Kelsey Sikora from Villa Maria College took home the Student Best of Show Award for her Buffalo Monopoly.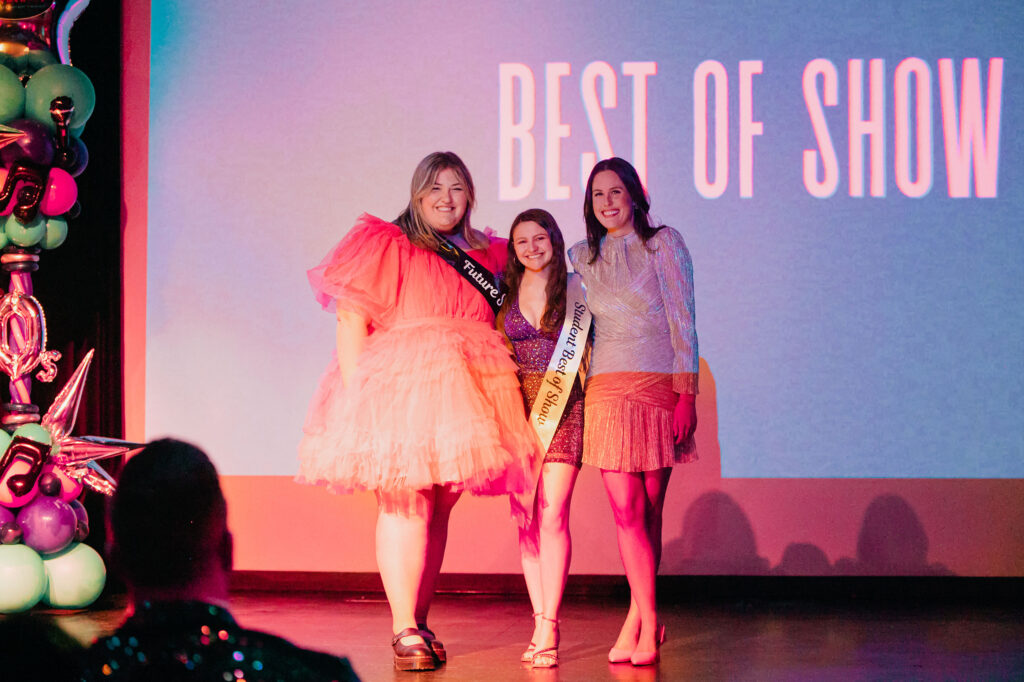 Thank You to Our Sponsors
Our sponsors are the bee's knees. This year was truly a collaborative effort. Thank you to our show sponsors—Villa Maria College, dPost, and Mr. Smith Agency, as well as our volunteers and supporters—Lemur Studios, The Pickle Ship for the showbook printing and Shannon Silva.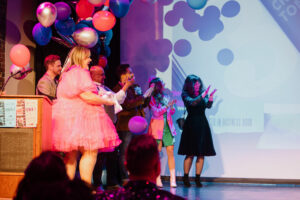 Congratulations to this year's winners, and cheers to all who entered work and attended the AAA Promenade 2023 show.