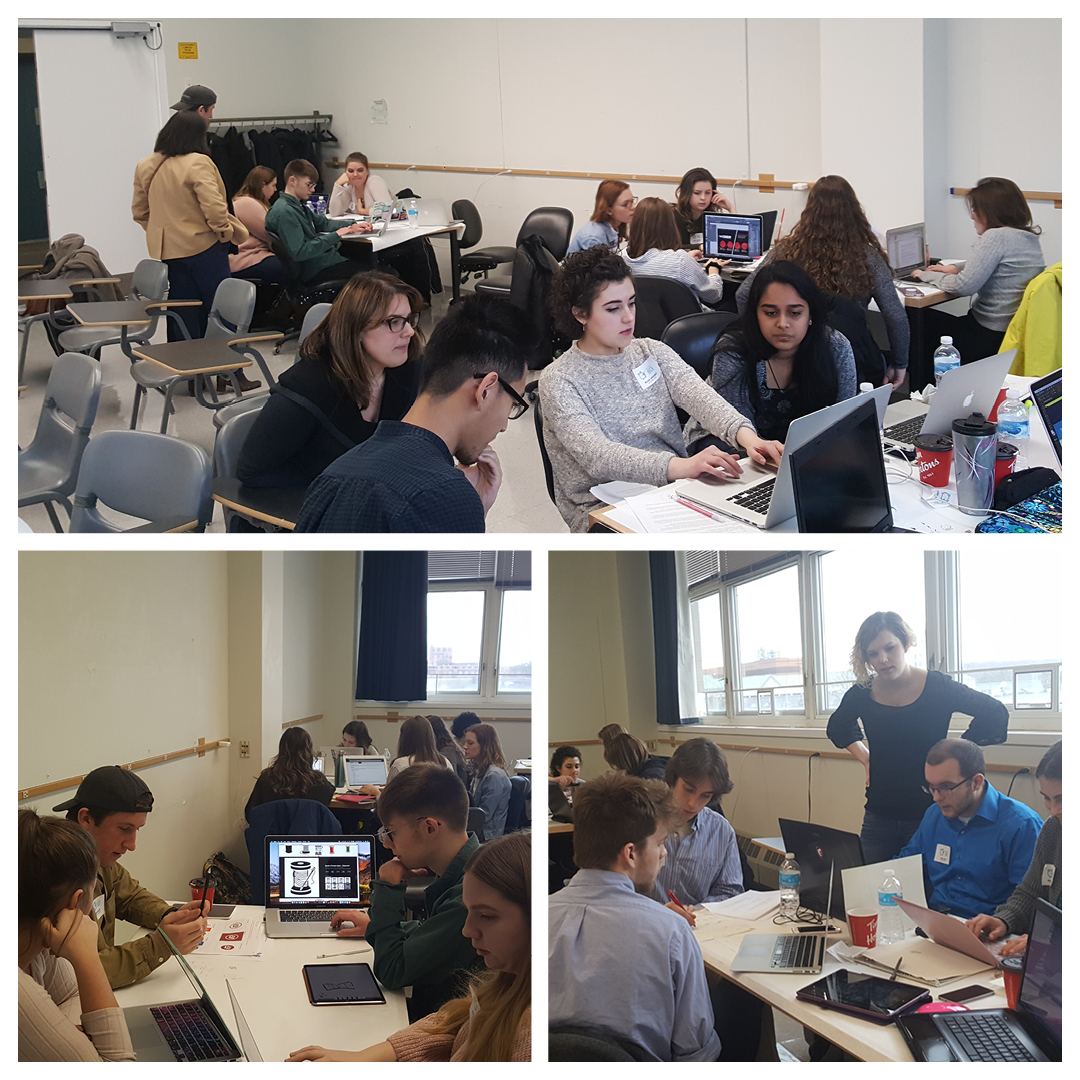 Register for BrandHack 2021 here!
In 2016 the local creative and advertising community was introduced to a new event that brought students and professionals together for a 6 hour design challenge. That event was BrandHack and borrowed the idea of creating under pressure in a hackathon-style format borrowed from our friends in the tech industry.
In 2018 we recruited The Foundry, a non-profit with a mission to increase neighborhood prosperity by empowering individuals through education and entrepreneurship. A word from Deb Sarlin of The Foundry: "We were so impressed by the energy and dedication involved in the BrandHack event. The fact that we may use some of the work produced within the Buffalo community is fantastic!"
Click below for past examples:
Click Here to Read the 2016 Event Recap
Click Here to Read the 2017 Event Recap
Click Here to Read the 2018 Event Recap
Click Here to Read the 2019 Event Recap
Click Here to Read the 2020 Event Recap
We're back again this year and AAF Buffalo is looking to pair the April 2021 BrandHack event with another local Buffalo-Niagara non-profit in need of a basic awareness campaign. The result of BrandHack will be to create a logo, tagline, social, and out-of-home creative element (e.g. billboard, poster, brochure) that the non-profit may choose to take for use to gain exposure for their cause.
If you are associated with a local non-profit and would benefit from partnering with AAF Buffalo for this event, please use the form below to tell us your story and how this would help your organization. Please only submit an organization that you are a part of as well as asking for support from your executive director. We want to ensure that the organization we select is 100% on board with participating and potentially using the creative from the event for their campaign.
This year's application period due date is March 17th, 2021. Submit your Non-Profit application below!