RECAP: Don Nichols Scholarship 2023
AAF Buffalo hosts a scholarship competition annually honoring the late Buffalo great Don Nichols. Don Nichols began teaching at the Albright Art School and founded its Graphic Design Program in 1950. He brought it to UB, where he served as the program's head until his death on July 7, 1987. He was an extraordinarily dedicated teacher who educated hundreds of graphic designers, several of whom attained national prominence. Nichols received the Osborn Award for Creative Excellence from Buffalo's Art Directors/Communicators and the Chancellor's Award for Teaching from UB in 1982.
The scholarship competition presents students studying fine arts, marketing & communications, design, photography, writing arts, and illustration with a theme and encourages them to submit work that comments on that theme. This year's theme focused on information overload. Below is this year's statement:
"To say we are constantly distracted is an understatement. We are all the time in front of at least two or three screens – with even more going on all around us. How does one concentrate, let alone disconnect? What's your take on all this noise, or perhaps ways to escape it? Bring to life your thoughts and opinions in any medium you choose."
After reviewing submissions, the AAF Buffalo Board tallied the votes and is excited to congratulate this year's Don Nichols Scholarship Competition winners.
1st: Grace Amborski – Villa Maria College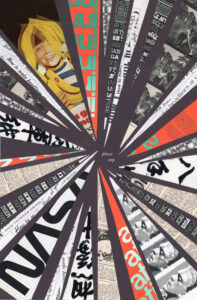 2nd: Andre Smith – Villa Maria College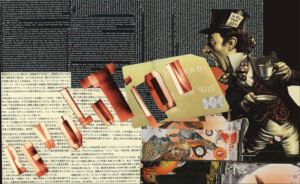 3rd: Michael Blake – Villa Maria College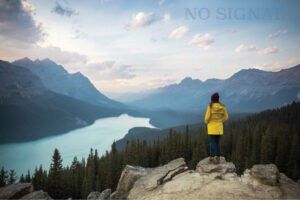 Honorable Mention: Olivia Ebers – Villa Maria College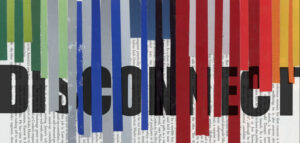 Honorable Mention: Chris Weitz – Villa Maria College