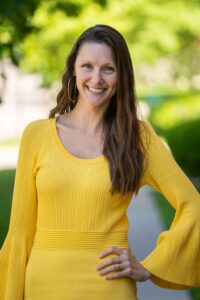 The prominence of social media has not only altered the way in which we communicate personally, it has reshaped the information we consume, distorted emotional responses, and manipulated the visual identities of its users. In an ever-connected world, everyone struggles to balance competing priorities, remain engaged, and retain authenticity.
For this year's AdWeek 2020 Spotlight Speaker, we invited Nikki Sunstrum, University of Michigan Director of Social Media and Public Engagement, to discuss methods for addressing the ever-increasing demands of pandemic communications, and how to deal with online negativity, competing interests, and mental fatigue. Although virtual, we were all able to carve out an evening and hear from Nikki on what this past year has taught her.
*insert "This is Fine" meme*
Throughout her hour-long talk, Nikki covered a range of topics, but first, she addressed the giant non-elephant in the room: the pandemic. While it's no secret that the pandemic quickly impacted the way we live, learn, work, and interact with each other, Nikki focused her presentation on the impact the pandemic has had on marketers and communicators. Namely, how we speak to our audiences and communities. The way we approach our content was starkly changed, instead of encouraging users to participate with brands, and engage with us, strategies quickly became more about advocating for them to stay away, and thus stay safe. The emotions and reactions we were trying to evoke from our communities were now incredibly different than what we had been planning for, and we were left with no instructions on how to forge ahead.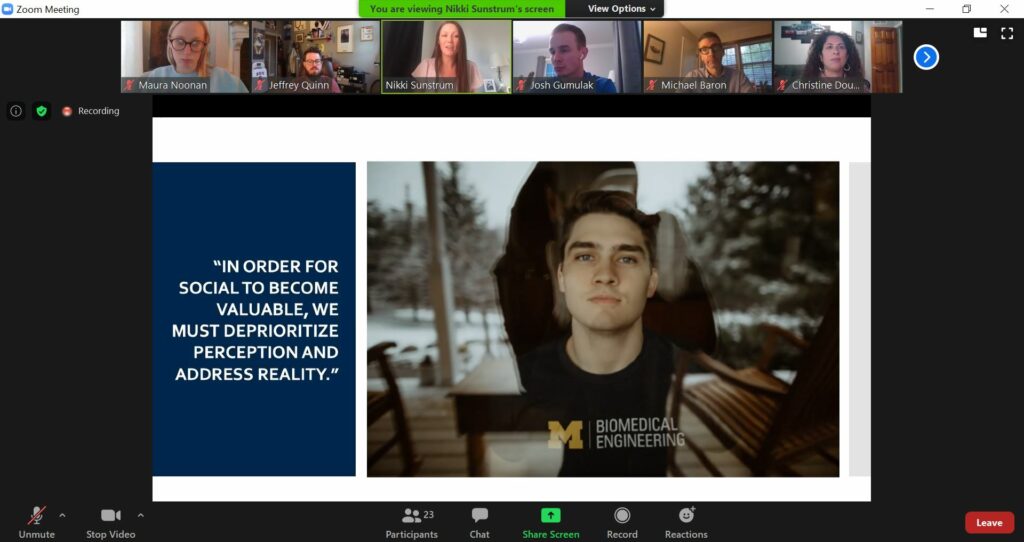 Reality Check
Nikki described the pandemic as a reality check for us all, it was important to address the reality of the situation and address these alterations both internally and externally. She reminded us that social media is likely the first-place people connect, the first people complain, and the first-place people celebrate. Nikki suggested that as professional communicators we stop treating social as a solution, but rather a tool to navigate the uncertain days ahead. It was important to ask ourselves "what are we trying to accomplish by communicating outside of our organization?". The answer? To strengthen our communities.
Another few key takeaways she shared were:
• Social media requires wit, wisdom, and wherewithal
• Social media demands proactive, preventative, and passionate messaging
• Social media necessities continuous connectivity, customer service and societal awareness
• Social media is strategic communication, and not a last resort
Although we couldn't host her in our city and show her that city of good neighbors' spirit, we'd like to send a big thank you to Nikki for taking the time to chat with us virtually. And thank you for everyone who attended or participated in any of this year's AdWeek events! For more info on all of our programming for the club year, check out AAFBuffalo.com/events.